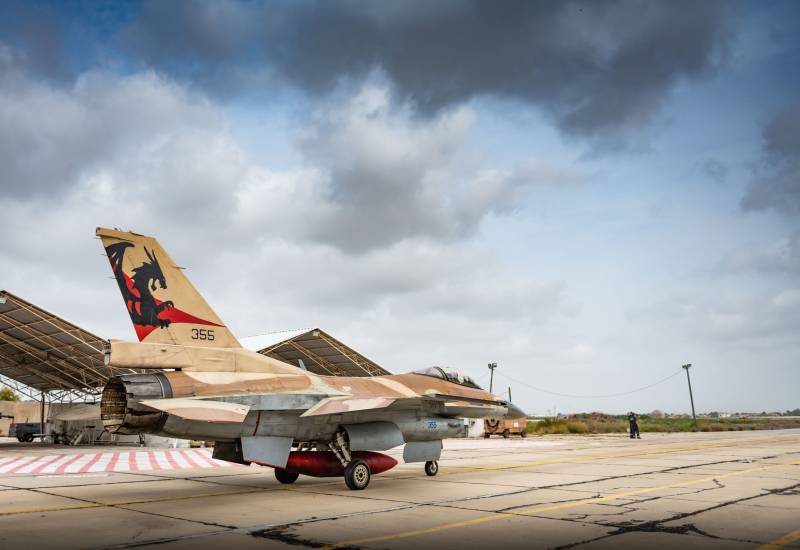 The Syrian media reported on the next strike inflicted by the Israeli military on the territory of the SAR. SANA news agency reports that the combat
aviation
The Israeli Air Force attacked the capital province of Damascus. At the same time, the Israelis traditionally used the option of using missiles from the airspace of the neighboring state of Lebanon.
The reports also say that shelling of the Syrian territory was conducted from the Golan Heights region.
Objects located south of Damascus were attacked.
The missile strikes were carried out at night. Not without the wounded among the Syrian military personnel. According to local sources citing the military, at least four Syrian soldiers were injured.
As noted, the Syrian air defense systems were able to intercept most of the missiles fired by the Israeli military.
The Israeli Defense Ministry traditionally does not comment on this kind of data. In the Israeli press, the bombing of Syrian territory is usually associated with countering pro-Iranian armed groups, including Hezbollah.
Against this background, it became known that the United States notified the Israeli authorities about the resumption of funding for the UN structure for assistance to Palestine refugees. This structure is called UNRWA. Funding from the United States was discontinued about 3 years ago under Trump. Now the Biden administration is going to transfer $ 150 million to the UNRWA account.