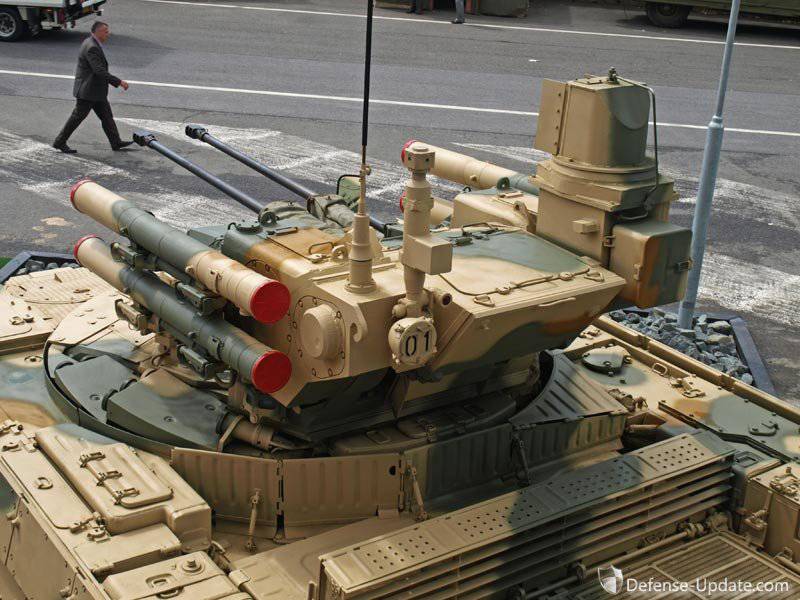 ARMS-TASS
. Deputy Prime Minister Dmitry Rogozin will personally participate in the promotion of a support combat vehicle
tanks
(BMPT) "Terminator".
"The Terminator fighting vehicle is my first love, in the promotion of which I will be personally involved," he said at a briefing today at the exhibition Defense and Defense - 2012.
"Some military people may not agree with me, but the Terminator combat vehicle, manufactured by Uralvagonzavod Research and Production Corporation, is very good and manoeuvrable enough, therefore many foreign delegations admire it," Rogozin said, adding that Terminator is currently present at the arms exhibition in South Africa.
The Deputy Prime Minister stressed that he would personally accompany foreign delegations who would like to familiarize themselves with the combat characteristics of this vehicle when it was put up at the Prospector's training ground.
BMPT "Terminator" - designed to combat enemy tanks and other armored vehicles, as well as to repel attacks of helicopters and low-flying aircraft. The Terminator is equipped with missile launchers with a range of up to 5 km. In addition, the BMPT mounted guns to combat easily armored targets and manpower of the enemy. The machine is also armed with two stabilized remote-controlled automatic grenade launchers AG-17D.
In the ammunition "Terminator" used ammunition, unified for all models of combat vehicles of Russian production.