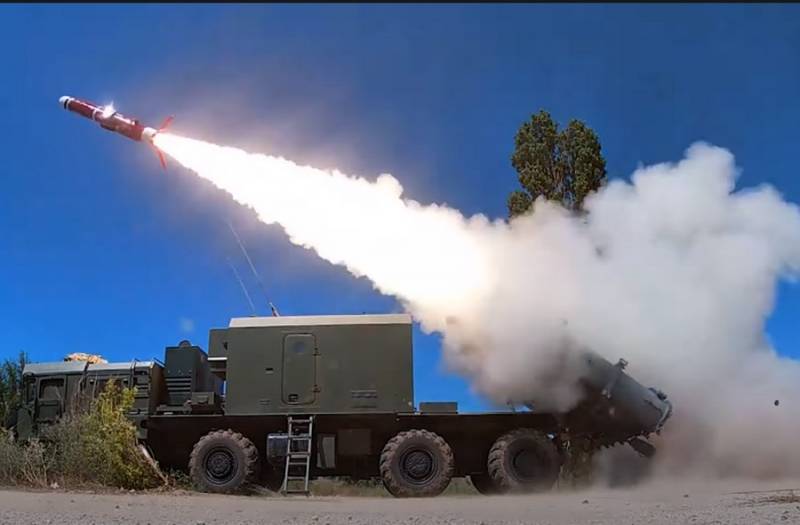 The Northern Sea Route will be covered by the Bal coastal missile systems, and the Russian Defense Ministry has made a fundamental decision to deploy the complexes along the Northern Sea Route. Reported by
"News"
with reference to sources in the military department.
As the newspaper writes, the Ministry of Defense has decided to deploy in the Arctic coastal missile systems (BRK) "Bal". To date, the deployment has already begun, the first complexes have been placed on Franz Josef Land, they have already taken up combat duty. In the future, it is planned to deploy a ballistic missile complex "Ball" along the entire Northern Sea Route. According to the plans of the military, the Ball missile complex, together with the Bastion complexes previously deployed in the Arctic, will take control of almost the entire coastal zone.
Details of further deployment are not provided. Earlier it was reported that at the end of last year, the needs of the Ministry of Defense for the supply of the coastal complexes "Bal" and "Bastion" were closed by 74%.
The Ball coastal defense missile system was put into service in 2008. Included in the coastal defense forces, it is intended to protect territorial waters, naval bases, coastal infrastructure and antiamphibious defense of the coast.
One complex includes a command and control command post, as well as up to four vehicles with launchers equipped with an X-35 anti-ship missile with a range of 120 km, an X-35E missile and an X-35U missile - 260 km. Each machine has 8 missiles in special containers. In addition, the complex includes four transport and handling machines designed to form a repeated full salvo. DBK "Bal" is located on the MZKT-7930 high cross-country chassis, which allows you to occupy firing positions on the unprepared coast.