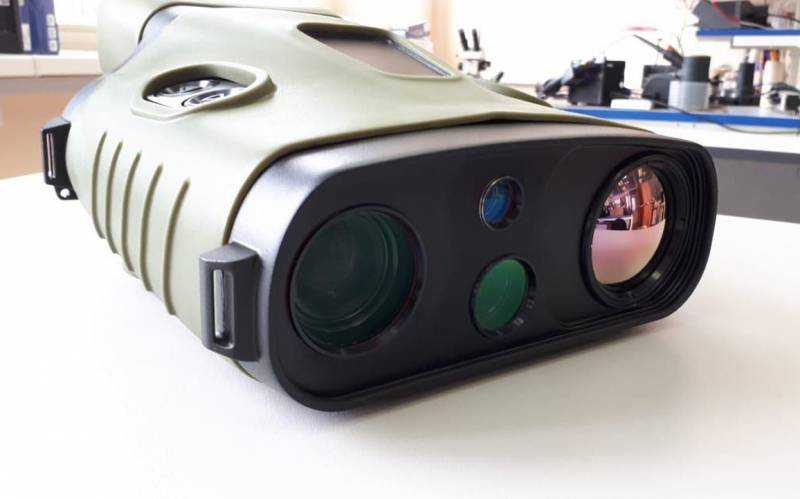 New combined optoelectronic observation and reconnaissance devices intended for special forces have been developed by specialists from TsNII "Cyclone". This was reported in a press release issued by Rostec.
The new device makes it possible to recognize people and equipment at a distance of several kilometers, regardless of the time of day and weather. It is produced in two versions: "Sych-PR-S" medium-range and "Sych-PR-D" long-range. The device itself combines the functions of a thermal imager, TV and laser rangefinder and is equipped with a digital magnetic compass with a satellite navigation system. The laser rangefinder works at a distance of up to 5 km.
The difference between the devices lies in the thermal imaging channels.
(...) Sych-PR-D uses a cooled thermal imager operating in the spectral range of 3-5 nm, Sych-PR-S uses an uncooled thermal imaging channel operating in the 8-12 nm range
- said in a statement.
Thus, the declared detection range for the "long-range" version is 3 km for a person and 4 km for a passenger car. For the "medium" version - 1,5 and 2,5 km, respectively.
At present, the SYCH-PR devices have passed the stage of factory tests and passed to acceptance tests. Serial production is scheduled to begin before the end of the year.
Both devices are part of the Sych line of electronic optics manufactured by the Cyclone Central Research Institute.