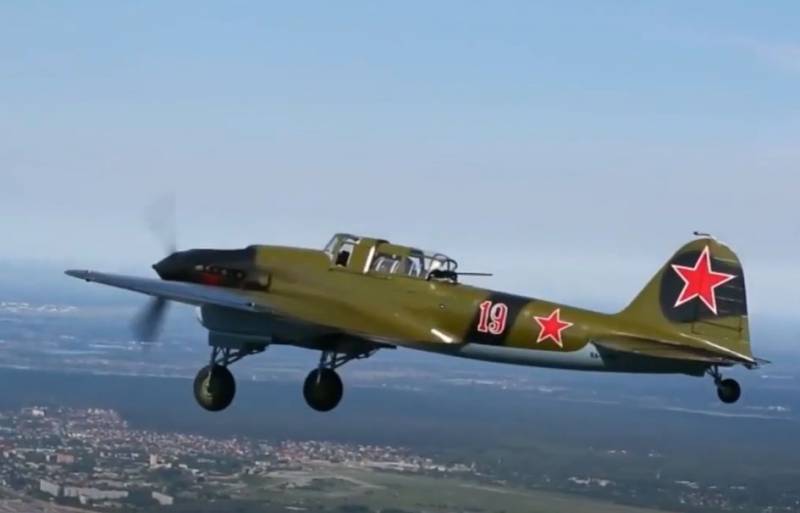 What is the most effective remedy against
tank
: anti-tank complex, artillery gun? One can argue when trying to answer this question, but one of the most effective anti-tank weapons has been and remains
aviation
... The bomb is capable of destroying not one, but several tanks at once - both in a convoy and on the battlefield.
The real thunderstorm of German armored vehicles during the Great Patriotic War was the Soviet assault aircraft. First of all, we are talking, of course, about the legendary combat vehicle - Il-2. Already at the initial stage of operation, these attack aircraft showed their best side. With their help, enemy vehicles that were moving east were destroyed. The Germans feared the appearance of Soviet attack aircraft in the sky for objective reasons.
But to destroy enemy targets, it was not enough just to drop an aerial bomb. The most important component of success was which bomb was used. The FAB-100 high-explosive bombs turned out to be quite suitable for destroying not only light tanks, but also heavy German armored vehicles with successful bombing. The fact that the pilot's skill was in the first place is quite obvious.
The unconditional problem that arose at the first stage of the war for the Il-2 attack aircraft was that they often became relatively easy prey for Hitler's fighters. To mitigate such risks, it was decided to use a variant with machine gun protection.
The pilots themselves noted its low maneuverability, but rather high "survivability".
Details about the Il-2 attack aircraft and why the Germans were afraid of them, says Klim Zhukov on Dmitry Puchkov's channel: