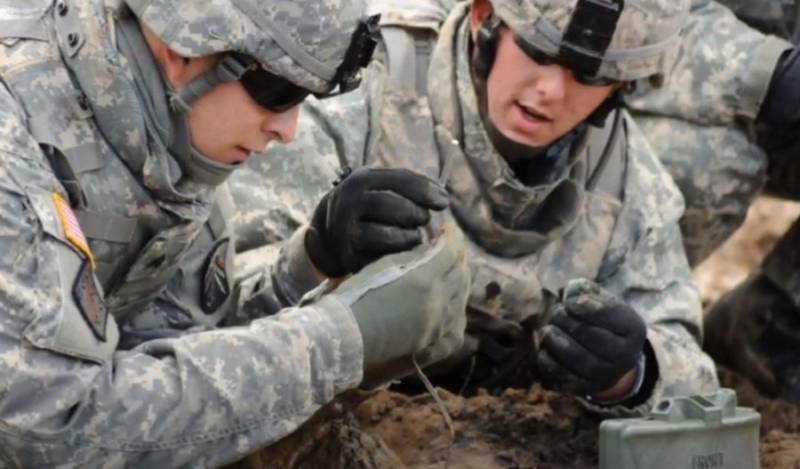 The United States is currently not ready to completely abandon the use of anti-personnel mines. This was stated by the representative of the Pentagon Mike Howard.
Commenting on the intentions of US President Joe Biden to reconsider the abolition of the use of antipersonnel mines, Howard explained that today the US armed forces cannot abandon their use, since they consider antipersonnel mines "a vital tool in hostilities."
(...) the military cannot with due responsibility refuse, (...) when faced with significant and potentially overwhelming enemy forces in the early stages of hostilities
- explained the representative of the Pentagon.
Recall that under the presidency of Barack Obama, a ban was introduced for the US armed forces to use anti-personnel mines everywhere, except for the territory of the Korean Peninsula. In January 2020, US President Donald Trump overturned Obama's decree and again allowed the US military to use anti-personnel mines anywhere in the world where US troops are stationed.
In turn, the Pentagon said that after the ban was lifted, they intend to use only anti-personnel mines equipped with a self-destruction or self-deactivation mechanism. As explained in the press service of the US Department of Defense, the US military undertakes to use anti-personnel mines that can self-destruct 30 days or less after installation, regardless of how they were installed. In addition, they should have an additional self-neutralization function.
The current president, Joe Biden, promised voters during the race that he would repeal Trump's decree and again ban the use of anti-personnel mines everywhere except the Korean Peninsula, but he either forgot his promise or changed his mind.