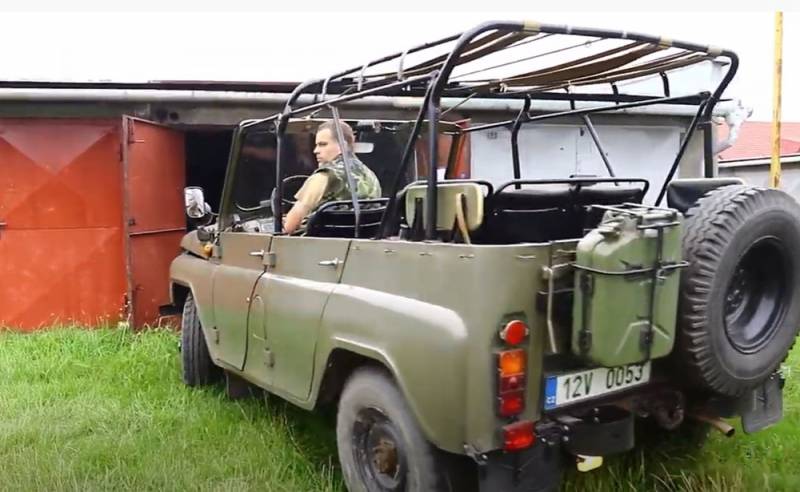 In the Czech Republic, research continues to replace army SUVs with new vehicles. First of all, the Ministry of Defense of the Czech Republic is considering options for replacing UAZ 469 vehicles, which are in the car park of the country's armed forces. Also, the Czech command is going to replace the Land Rover Defender cars.
It became known that the main option for replacing Soviet UAZs and British Land Rovers is the Japanese Toyota Hilux SUV.
According to the latest data, the first batch of these cars should go to the armed forces of the Czech Republic in the summer of this year. Prague notes that "Japanese SUVs have passed a number of control tests for use in various conditions."
From the report:
Now they are awaiting the final stage of testing, after which Hilux will begin to be supplied to the Czech army.
It is noted why the Ministry of Defense chose Japanese pickups.
As it turns out, they are planned to be used not only for the transportation of personnel, but also for use as vehicle weapons carriers. It is planned to install machine guns, as well as use for towing mortars or anti-aircraft installations (ZU-23-2).
Czech users point out that the local industry could create its own version of the army SUV. However, an important nuance must be taken into account here: the Czech car industry has not actually belonged to the Czech Republic for a long time. And the decisions to re-equip and change the vehicle fleet are made, apparently, not at all in Prague ...
It should be recalled that UAZs are going to be replaced in the Ukrainian army as well. But there are no funds for Japanese pickups ...