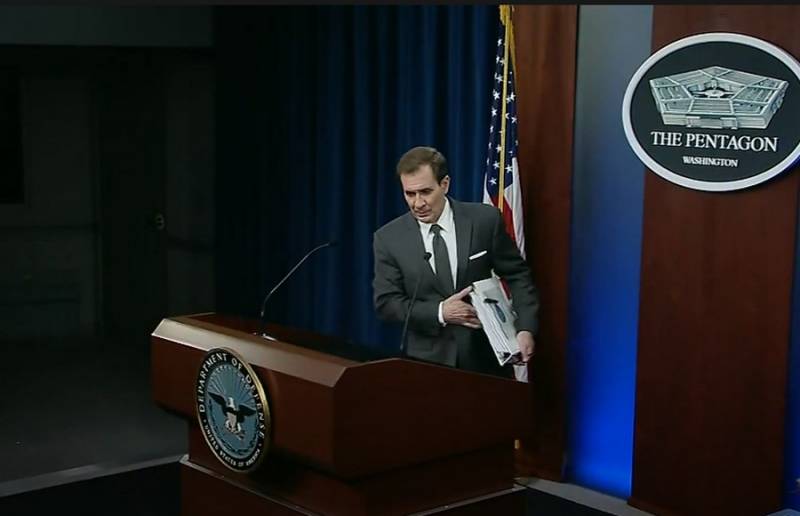 The Pentagon wants to get clarification from Moscow regarding the movement of Russian troops on the border with Ukraine. This was announced by the spokesman for the US Department of Defense John Kirby.
Speaking at a press conference, Kirby, answering a question from journalists about the Pentagon's plans regarding the situation with Ukraine, said that the American military department "carefully, very carefully" monitors the movement of Russian troops near the Ukrainian border and wants to receive clarification from the Russian side on this occasion.
He explained that Russia is concentrating large forces next to Ukraine, in particular in Crimea, but did not specify that "not to affect the assessments of American intelligence."
Kirby stressed that today the Pentagon does not understand "Russia's intentions" and expects explanations from Moscow. He recalled that the US State Department had already demanded an explanation from the Russian Foreign Ministry on this matter.
Answering the question whether Kiev turned to the Pentagon for military assistance, Kirby replied that he did not know "about specific requests," but the United States already supports Ukraine with supplies of lethal and non-lethal weapons and intends to do so in the future.
Earlier, the US State Department demanded that Moscow give explanations in connection with the "provocations" at the Ukrainian border.
The Kremlin, commenting on the situation, said that "the Russian army is moving on Russian territory in the directions in which it considers it necessary."