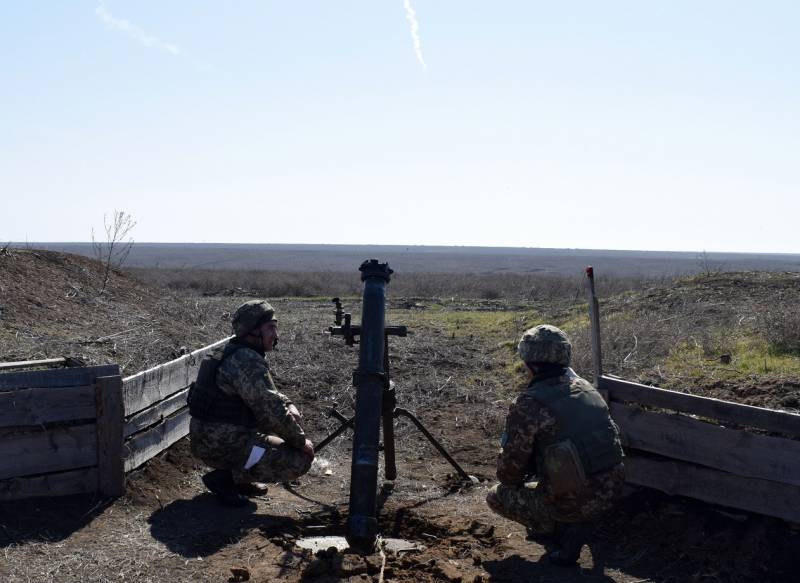 Ukrainian politicians in the past few days have become one of the main newsmakers of the European media. The situation is related to the escalation of the conflict in Donbass.
One of the newsmakers was Ukrainian Foreign Minister Dmitry Kuleba. In an interview with the French press, he said that "Kiev is committed to the politico-diplomatic option of resolving the conflict in the southeast."
At the same time, according to Kuleba, "the Ukrainian military is observing the ceasefire." According to the Minister of Foreign Affairs of Ukraine, "we will open fire only if there is a threat to our troops when they are attacked."
Kuleba added that the Armed Forces of Ukraine will not remain silent if the life of the military is in danger.
Meanwhile, Ukrainian politicians do not explain what kind of threat and danger to the Ukrainian troops is posed by the residential sector of the villages located on the contact line on the territory not controlled by Kiev. So, according to the head of the Yasinovataya administration Dmitry Shevchenko, as a result of the shelling committed by the Armed Forces of Ukraine, the entire village was left without power supply, a private house was damaged. Also, the area where the pumping station is located came under fire, which resulted in a decrease in the supply of water to settlements - and on both sides of the contact line.
Against the backdrop of aggravation in Donbass, Ukrainian President Zelensky continues his trip to the Middle East. The day before, he met with representatives of the Qatari authorities.