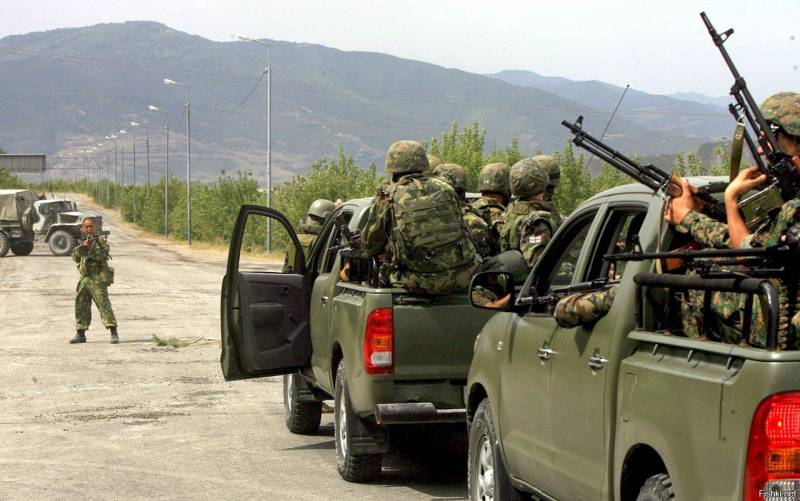 Our former World War II allies have compared how different commands are transmitted during battle. It turned out that the informativeness of the speech used directly affects the time of command comprehension and its execution.
For example, the average word length for Americans was 5,2 characters, while for Japanese it was 10,8. From this it followed that it took 56% more time to issue orders in the Japanese army, which plays an important role in a short battle.
A similar analysis also revealed that Russian speech contains an average of 7,2 characters per word. But, interestingly, in critical situations, the Russian language can be reduced to 3,2 characters per word. This is primarily profanity, to put it simply, Russian mat.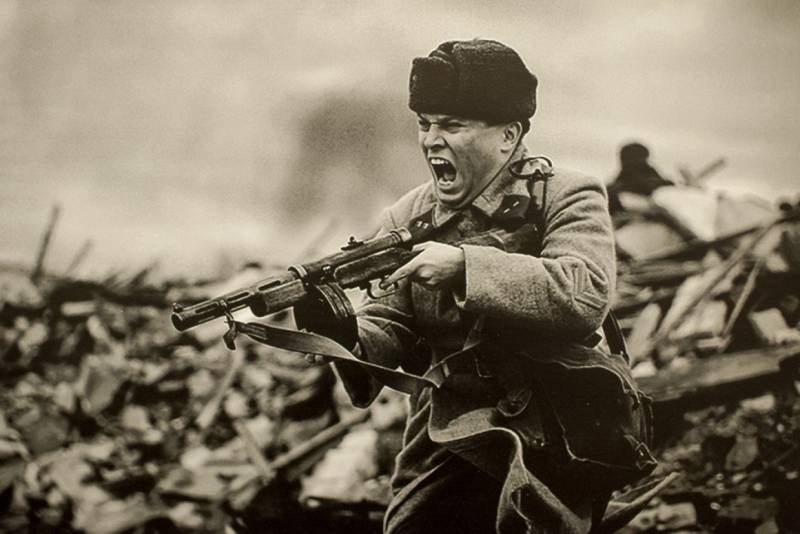 Most do not need to explain how a selective mate can convey a meaning that is understandable to all Russians, but for foreigners it often remains complete rubbish, a kind of cipher. In addition, in the Russian language, many abbreviations of military jargon are used without mat, for example - "beha, beter".
Words such as "university" and "dormitory" have become, in general, commonly used, like many other words and meanings in Russian speech.
Disadvantages of English
However, it turned out that English became an international language with significant shortcomings.
To begin with, there are twelve tenses in English, of which the English themselves use no more than eight. The difference in their "times" is not significant, but it complicates the language.
Secondly, the English language cannot use most of the sounds that humanity uses. So, hard and soft signs in English are completely absent (although they sound in some words). A word like "hedgehog" is virtually unpronounceable for the average Englishman.
But English speech contains sounds that for the "Russian ear" are perceived as a semblance of animal atavisms and the legacy of troglodytes with a poorly developed speech apparatus.
Third, there is no consistent systemic correlation between word spelling and phonology. That is, without knowing the traditional pronunciation in advance, it is almost impossible to read the word correctly.
Fourthly, in English, the presence of a subject and a predicate is mandatory. It is impossible to make sentences without them. And, even more so, monosyllabic phrases like "dawn" or "dusk", as in Russian.
Fifth, there is practically no inflection depending on the role of the word, including in cases. Relationships are conveyed by the position of words in a sentence and prepositional constructions. As a consequence, in some interrogative sentences it is impossible to understand the meaning of the question until the moment when the whole sentence has not been said in its entirety.
Sixth, the frequent identity of the same root words of different parts of speech. For example, if in Russian you can say "A flower flower is blooming", then in English we get the same type - "Flower, flower, flower".
Seventh, there are articles: definite and indefinite. It's like the old Russian letter "yat", they practically do not carry a semantic load, but they absolutely clog the language.
Last, eighth, the English letter is generally divorced from colloquial speech. The way it is written and heard, as they say, cannot be understood by the mind. In English dictionaries, in general, it is impossible to correctly read a word without transcription signs.
Mirror of the soul of the people
We use the "great and mighty" Russian language, which can be multifaceted and romantic, conveying all shades of feelings, and cruelly rough and short. Moreover, even Russian mat is incomparably richer than the main Anglo-Saxon analogous words. Many have probably noticed how these endlessly sounding words in Hollywood films were replaced with a variety of Russian meanings when translated.
The meaning of the phrase "Masha is good, but not ours" is clear to any Russian. But in English it is possible to preserve more or less its meaning only by the sentence: "I really like this girl, but, unfortunately, she is not mine."
You can also recall Eduard Aplombov, the polyglot entertainer from the "Unusual Concert" of the Sergei Vladimirovich Obraztsov Puppet Theater (GATSTK), voiced by Zinovy ​​Gerd.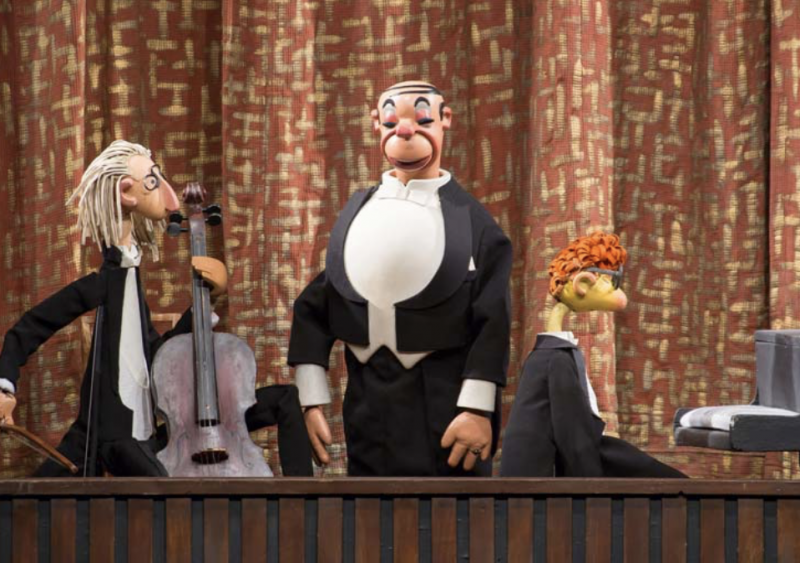 On tour in each country, this entertainer spoke the language of the country in which the theater toured. When Zinovy ​​Gerd was asked how he manages to know so many languages, he admitted that he simply reads foreign phrases written in "Russian letters" from a piece of paper. This is another phenomenal possibility of Russian literacy, where each letter corresponds to a sound, which in fact allows using the letters of the Russian alphabet as signs of international transcription.
The Anglo-Saxons Ramshan and Dzhamshut from Nasha Russia would hardly have been able to distort the English language so that they could still be understood as in Russian. And it would be impossible to write language cribs for Zinovy ​​Gerd in English.
Why did "Foggy Albion" give birth to such a "mirror of the people"?
The ancestors of the present-day English were the Germanic tribes of the Angles, Saxons and Jutes, who moved from the mainland to the island, subjugating the local population. All
история
The English language begins in AD 450 and is divided into three periods: Old English (450-1066), Middle English (1066-1500), and New English (1500 BCE).
In fact, English is a derived language from Old Germanic. As a rule, it is not those who represent the flower of society that are looking for a new place of residence, but seekers of easy money, invaders, bandits, adventurers and all kinds of scum. That is why the English language turned out not to be an improved and enriched version of the German language, but its highly simplified version, with such a spelling, as if it was simply copied from the Romans, without understanding the essence.
Those who founded the United States are even greater adventurers and crooks. It is not surprising that the most "democratic" country began with separatism, genocide of the indigenous population and the slave trade. If language is the mirror of the soul of the people, then it is unlikely that such an Anglo-Saxon mirror like the legacy of the colonialists should be an international language.
Another question, why do we, who is given one of the best languages ​​in the world, live worse than former pirates, thieves and bandits? Moreover, having picked up Anglo-Saxon capitalism, did you yourself become dependent?
Why, having a heightened sense of justice, a "Russian soul", have we allowed people who are not limited by morality to become the masters of the world?