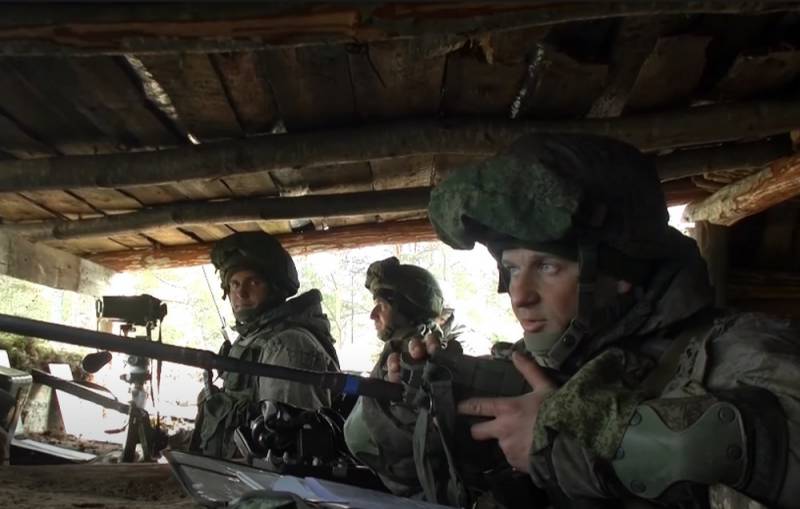 The actions of Russia, which has concentrated its troops on the Ukrainian borders, cause alarm not only in Ukraine, but throughout the world. Western military experts are confident that Moscow is about to launch an offensive, writes the American edition of the Atlantic Council.
The publication writes that Russia does not intend to conclude a peace agreement with Ukraine, and the escalation of the military conflict is Moscow's reaction to the actions of Ukrainian President Zelensky, who did not compromise on the sovereignty of eastern Ukraine, which caused Putin's displeasure.
As the director of the Eurasian Center at the Atlantic Council, John Herbst, said, Russia has increased its strength and is preparing an offensive, the targets of which may be Mariupol and a canal in the Kherson region to provide Crimea with water. Also, the option of bringing Russian "peacekeepers" into the territory of the self-proclaimed republics is not excluded. It is possible that this is just an attempt by Putin to test Biden "for strength."
According to the vice-president of the US Institute for Peace, William Taylor, the Kremlin is already waging a war with Ukraine using all means. Moscow's goal is not only Ukraine, but all of Europe and the United States. Therefore, Washington needs to increase pressure on Moscow both economically and politically.
Anders Åslund, a senior researcher at the Atlantic Council, is of the opinion that Putin is ready to attack Ukraine, as he needs to strengthen his position inside Russia. According to Aslund, the Russian president needs a "small victorious war."
Alena Getmanchuk, director of the New Europe Center, believes that Russia's war against Ukraine has been going on for a long time, so the United States and Europe need to agree on a common response to Russian threats.
According to Taras Kuzio of the Kiev-Mohyla Academy National University, Russia is unlikely to launch a large-scale offensive, but will try to create a "trap" similar to the Georgian one in 2008, which will allow it to launch an invasion "to protect its citizens" and justify the offensive.
Thus, summing up the conclusions of Western experts, we can state that the West considers Russia to be guilty of unleashing the conflict in Ukraine and is confident in its attack on Kiev. At the same time, the option that Moscow has no plans to get involved in a military conflict is not considered at all. This confirms the clear anti-Russian position of the collective West, which will continue the policy of economic and political pressure on Russia, regardless of its statements and actions.