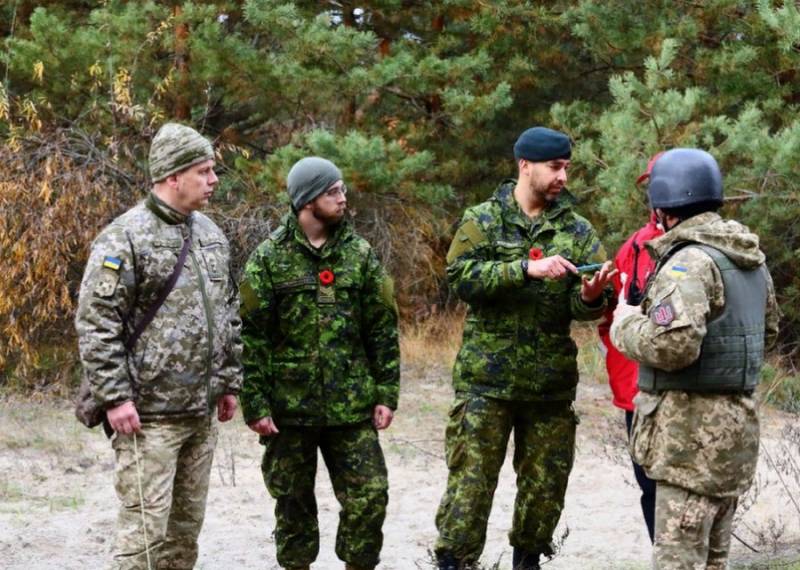 The military attaché of the US Embassy in Kiev intends to personally visit the positions of the Armed Forces of Ukraine on the demarcation line in Donbass. The arrival at the forefront of the delegation of the Defense Attaché at the Embassy was reported in the DPR.
Donetsk does not exclude provocations by the Armed Forces of Ukraine in order to show their American curators the "aggravation of the situation" and "the escalation of the military conflict", accusing the republics of this. The American delegation will arrive in the area of ​​Loskutovka, Artemovsk and Avdeevka from April 6 to 8, it is on these days that provocative actions can be expected from Kiev.
According to the deputy head of the People's Militia of the DPR Eduard Basurin, seven journalistic groups of Ukrainian TV channels and media arrived in the JFO zone to record the "violations" and organize staged shelling.
Meanwhile, in Kiev, they decided to explain the recorded pulling together of the personnel of the Armed Forces of Ukraine and military equipment to the line of demarcation. Since the General Staff of the Armed Forces of Ukraine does not intend to give any explanations, ex-President of Ukraine Leonid Kravchuk took on this role. According to him, there is no pulling together of forces, but there is a simple rotation of units.
No troops are sent ... Well, what additional troops? There is movement of troops, there is a rotation of troops. But Ukraine does not send any additional connections to Donbass
- he said.
Kravchuk stressed that Ukraine is a sovereign state and has the right to move troops on its territory wherever it wants, and since Donbass is also Ukrainian territory, then there too. At the same time, he assured that Kiev has no plans to attack the Donbass and "this will not happen."