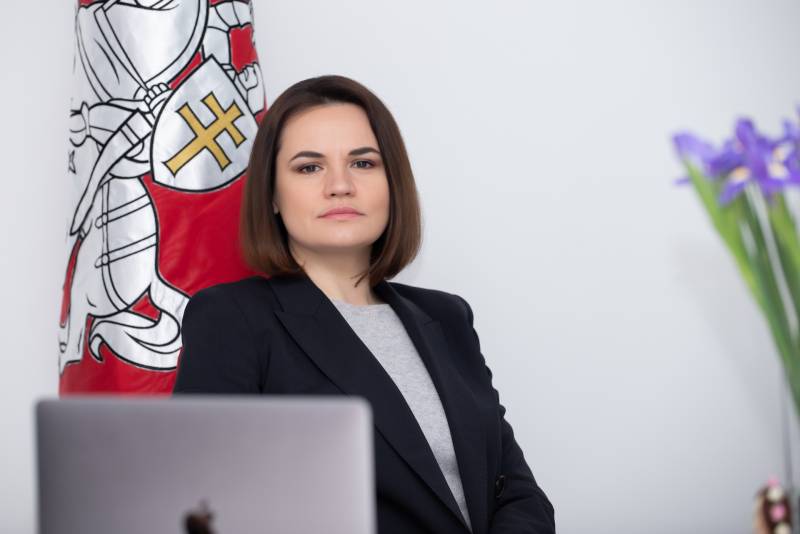 Former presidential candidate of Belarus Svetlana Tikhanovskaya complained about the economic sanctions imposed on her by the "Belarusian regime". According to Tikhanovskaya, her bank accounts were blocked in Belarus. It is noted that the account in Belarusbank was blocked in particular.
Tikhanovskaya writes in her Telegram channel that this "made it impossible to receive a social pension for a disabled child - 223 Belarusian rubles".
Earlier, the Belarusian authorities took certain measures against Tikhanovskaya, who is conducting open anti-state and anti-national activities outside the republic. In particular, for Tikhanovskaya's calls to Western countries to impose new anti-Belarusian sanctions and for inciting citizens of the Republic of Belarus to protests and clashes with law enforcement officers, she was included in the list of persons involved in terrorist actions and their preparation. Together with Tikhanovskaya, who is in Lithuania and calls herself "the Belarusian national leader", this list includes several of her comrades-in-arms who enjoy foreign support.
In Belarus itself, commenting on the claims of Tikhanovskaya, they note that for some reason she did not care about other citizens of the country who also receive various benefits to their accounts when she called on the West to toughen sanctions against Belarus, including against Belarusian banks.