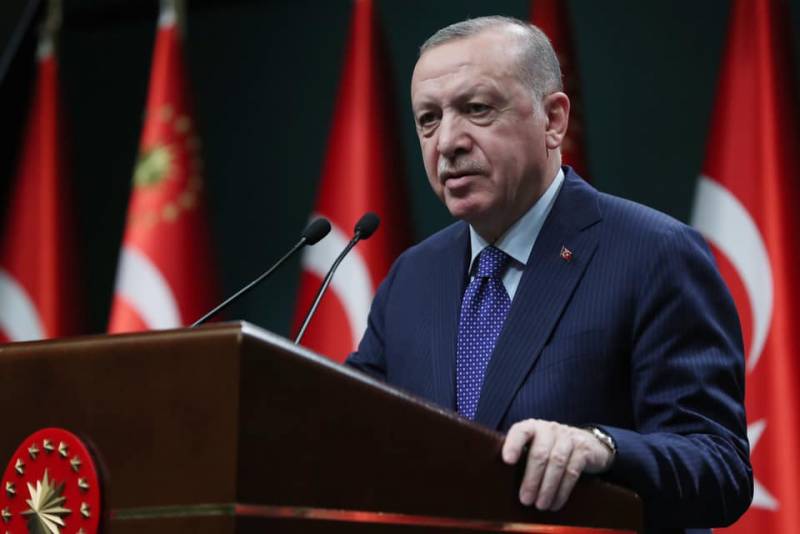 Turkish President
It became known about a new package of sanctions against Turkey, which is being introduced by the administration of the United States of America. The sanctions measures against Ankara will take effect on Wednesday 7 April.
Washington explained the reasons why they decided to introduce new anti-Turkish sanctions.
As it turns out, in this case, too, they are associated with military-technical cooperation between Ankara and Moscow, namely, with the acquisition of the S-400 anti-aircraft missile systems by the Turks from Russia.
In the United States, it is indicated that economic restrictions are being imposed on 4 representatives of the Directorate of the Defense Industry, "involved in the deal with Russia in the military-technical sense." At the same time, attention is drawn to the fact that among the officials of this director, who fell under the sanctions, his head Ismail Demir was again indicated. The fact is that a few months ago, the United States already imposed sanctions against Demir, freezing his foreign accounts.
The news of new sanctions from the United States has caused outrage in the Turkish press. Ankara is reacting to the new sanctions package, noting that it "contradicts the spirit of cooperation and alliance that has always characterized relations between Turkey and the United States."
Turkish journalists and bloggers specializing in military topics note that Washington is making it clear that "Turkey may not wait for deliveries of F-35 fighters." The fact is that the country's authorities still hoped for the Biden administration in the sense that it would lift the restrictive measures introduced by Donald Trump against Ankara. President Erdogan has repeatedly spoken about this. Recall that it was under Trump that the United States introduced the first anti-Turkish sanctions, banning the supply of the latest fighters to Turkey, which Ankara had already paid for. But Erdogan's expectations are not being met. The United States not only did not change its decision, but only toughened anti-Turkish measures.
Earlier, Turkey noted that in case of problems with the supply of fighters from the United States, they "could consider the option with the Russian Su-57 and Su-35."