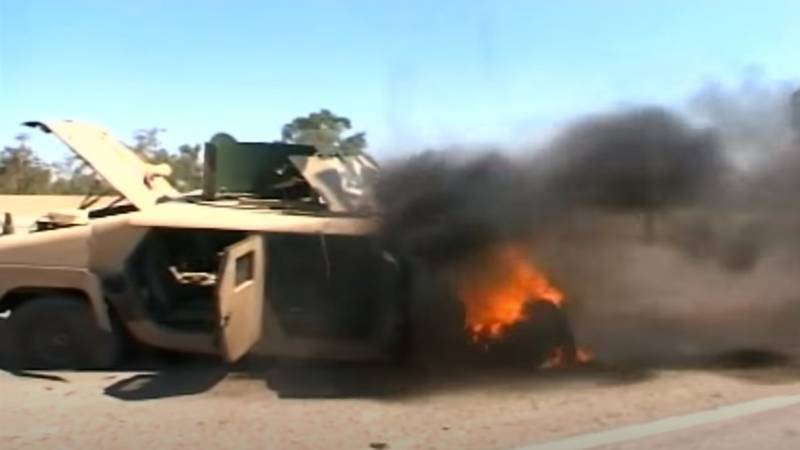 After the American invasion of Iraq in 2003, the state of affairs in the country soon began to resemble footage from post-apocalyptic films. In particular, abandoned vehicles were constantly encountered on the roadsides.
In Iraq, wrecked cars are abundant on the roadway
- indicated on American resources.
In this regard, the occupation units of the US Armed Forces, while patrolling, learned to simply push them off the road to the side of the road, and then continue their route. Otherwise, it would be necessary to constantly call the sappers, waiting for their arrival and inspection of the abandoned equipment, which would interfere with the fulfillment of the task.
A video appeared on the network showing just this case, which happened back in 2005. While patrolling, a Marine platoon found an abandoned vehicle on the road. The driver behind the wheel of the Humvee tried to gently push it off the road, clearing the way, but an explosive device was detonated (apparently, wirelessly), and the American armored car was also damaged. It is noteworthy that the servicemen did not have a fire extinguisher at hand and they tried to bring down the flame with mineral water. After unloading the Humvee, the patrol continued on its route.
No Marine injured in the incident
- noted on American resources.