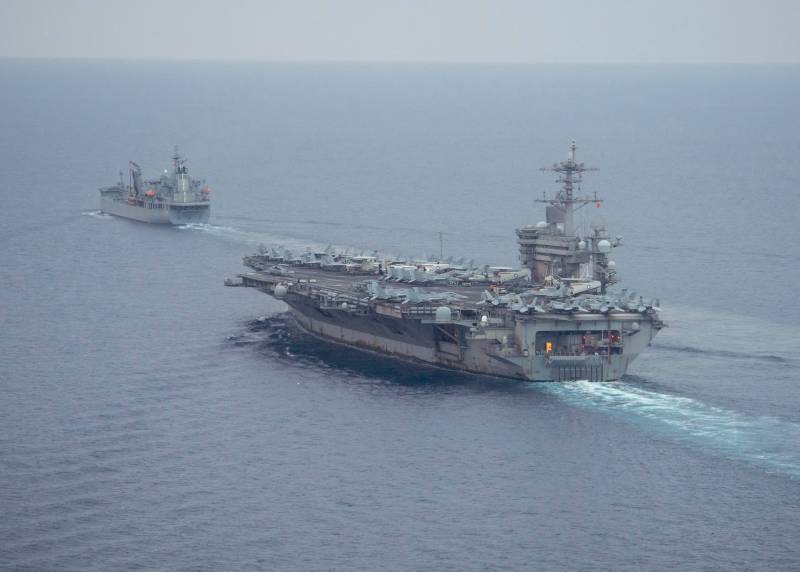 As you know, submarines up to the present time remain the most dangerous and insidious enemy of large surface ships, including aircraft carriers, which are the backbone of the US Navy's combat power. Torpedoes and missiles can sink an aircraft carrier, despite the advanced defense systems against enemy attacks.
The columnist for the American edition of The National Interest, Robert Farley, believes that so far there is no convincing evidence of a real balance of offensive and defensive weapons. But what will happen then when the technologies for building aircraft carrier ships reach a new level? Farley identifies 5 main threats to aircraft carriers.
Submarines and unmanned vehicles
Since World War II, submarines have been the worst threat to aircraft carriers. Every major carrier fleet then suffered losses from submarine operations.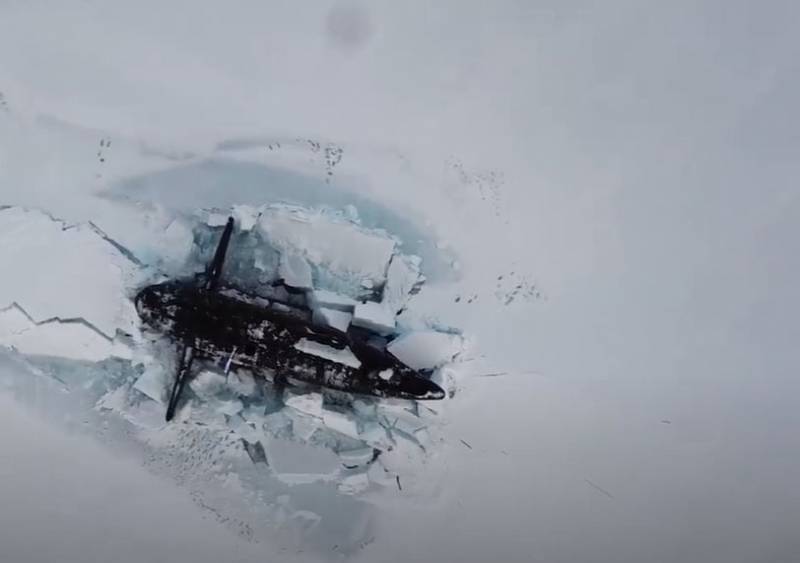 During the Cold War, the US Navy was also very afraid of attacks from Soviet submarines. But the development of anti-submarine warfare means has done its job: now the submarine is experiencing difficulties in finding an aircraft carrier and entering a firing position, and after the strike - with finding a potential escape route.
To some extent, submariners can be considered suicide bombers: after all, after an attack on an aircraft carrier, the boat may not have a chance to leave unnoticed, and then it will be destroyed by the escort forces of the aircraft carrier.
However, Farley believes that the advent of unmanned underwater vehicles can solve most of these problems. First, they can endlessly wait for an aircraft carrier, hiding in the depths of the oceans. Secondly, unmanned aerial vehicles are capable of operating autonomously, there is no need to take care of meeting the needs of the crew. Thirdly, there is no such problem as the survival of the crew: there is no one on the unmanned vehicle, which means that there is no need to sacrifice the lives of sailors.
Unmanned Aerial Vehicles
UAVs can also pose a very serious threat to aircraft carriers. They are also capable of attacking aircraft carriers, only from the air. According to Farley, aircraft have been sinking aircraft carriers since the 1940s, so the use of unmanned aerial vehicles for this task is well within the framework of traditional tactics for fighting aircraft carriers. The difference is that manned aircraft can be shot down by modern air defense systems. Cruise missiles face the same problems.
Drones, if properly organized, have the flexibility to bypass air defense systems. As in the case of underwater drones, flying drones do not have crews, so there is no need to worry about the survival of the personnel. UAVs are capable of using a wide variety
weapon
and at various distances, causing very serious damage to aircraft carriers. There is nothing in the world more dangerous than a robot that has nothing to lose, says Farley.
Hypersonic weapons against aircraft carriers
In recent years, the United States, Russia and China have paid special attention to the development of hypersonic weapons. Hypersonic missiles combine the deadly capabilities of ballistic and cruise missiles. Since the use of ballistic missiles is very often associated with the use of a nuclear warhead, politically, the use of hypersonic weapons may become more desirable.
Hypersonic missiles are also capable of causing significant damage to an aircraft carrier, possibly even more than other types of weapons. And, perhaps, a priori fatal.
Orbital bombardment
Orbital bombardment is another deadly method of dealing with aircraft carriers. Aircraft carriers cannot be made invisible like stealth planes or submarines. At the same time, the mobility of an aircraft carrier is its strong point and a significant obstacle to enemy attacks, but not to orbital bombardment systems.
Satellites equipped with deadly weapons can simultaneously identify aircraft carriers and attack them, causing dire damage to aircraft carrier groups. To incapacitate an aircraft carrier or even sink it, one such attack may be enough.
Cyber ​​weapons against aircraft carriers
Finally, we should not forget about this type of modern weaponry as cyber weapons. As you know, modern aircraft carriers have a very complex control system. The aircraft carrier's digital systems and communications are well protected, but they are unlikely to be invulnerable to the enemy. At the same time, there is no doubt that in modern conditions the first thing the enemy will try to do is to disable the aircraft carrier's computer systems.
The consequences of a cyberattack on an aircraft carrier can be very different. For example, an aircraft carrier can simply be made "blind", making it as difficult as possible to move and complete missions. In addition, you can identify the location of the aircraft carrier, after which it turns into an easy target for missiles and submarines. Also, with the help of a cyber attack, it is possible to disable the defense systems of an aircraft carrier, making its weapons useless.
Currently, aircraft carriers remain one of the key military instruments of US geopolitical influence. But sooner or later the time will come when aircraft carriers will no longer be able to remain invulnerable, and the loss of their importance for the Navy will be associated precisely with the development of the latest weapons.