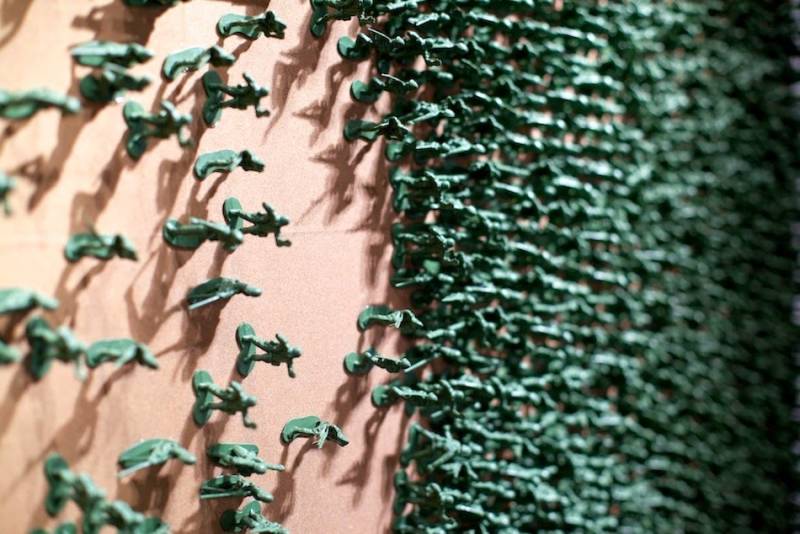 The statement that all adult men are just grown boys confirms the popularity of certain entertainments that have migrated straight from childhood. Airsoft, computer and military-themed board games are a prerogative for the 25+ age group. However, besides the entertainment side, these hobbies have another side, in my opinion, and which makes them so attractive to men.
I will describe who and why is fond of a variety of games such as wargames.
Most likely, I will not be mistaken if I say that everyone reading this article had toy soldiers in childhood. And how exciting it was to arrange them, playing this or that situation in the "war". But for some, a similar hobby continued into adulthood.
We are talking about the so-called "wargames" - a variety of board games that represent the very "war" from childhood, only in an adult way. And the soldiers are more detailed with a claim to realism. And a variety for every taste: especially
historical
, fantasy and science fiction (even a mixture of genres, eras and worlds is present). And weapons that shoot and have different performance characteristics. And the rules, the study of which takes more than one hour, otherwise the game becomes meaningless, and victory is unattainable. And, unfortunately, the financial component of such hobbies. Everything is grown-up, although games.
I will not analyze the features of certain games, the quality of the figures, the rules and game mechanics. I will express my opinion about the players themselves.
At competitions or simple comradely "nicks" in wargames, adult uncles with beards, gray hair and inquiring eyes dominate. Many people label them as "geeks" or "nerds". But this is often not the case. Most of them hold managerial positions in enterprises and structures, engineering and technical workers and specialists in their field.
What makes such serious people engage in seemingly frivolous entertainment?
The answer is not easy. And it requires a revision of the very concept of "wargame" as a game.
The point is that all its advantages for adults are disadvantages for the seemingly target audience - children and adolescents. To put it simply, the "entry threshold" weeds out almost everyone, except for adults who are accustomed to planning and have management experience.
It is in such games that you can realize your potential and practice in performing complex tasks that require remarkable intelligence. Try to remember the features of all your (and others') units, apply these features or prevent the enemy from implementing them, develop tactics suitable for a specific situation, find a way to stop the negative consequences of certain events - this is the key to victory.
Sound familiar?
Solving complex tasks at the enterprise / office / military unit.
And everywhere there will be those who keep it all in their heads: they give decisions quickly and correctly. As well as those that every minute climb into the rules (guidelines) or for advice from a colleague. In my opinion, the connection is direct.
And what is where the players in wargames are transferring - experience and decisions from life to game or vice versa - not everyone will answer.
A simple example.
The Döming cycle (plan-do-control-improve) helps in all life situations. Only a few are guided by it after training in management. And some find that their reception also has a name.
All this applies to wargames as well. Without the ability to manage, you can play, but you will start winning regularly only by applying all your knowledge and skills.
Therefore, I urge you not to be shy and find on the Internet the place of the nearest club (and there are many of them) if you are drawn to something like that. And challenge your capabilities.
And all outsiders should not be skeptical of wargame lovers.