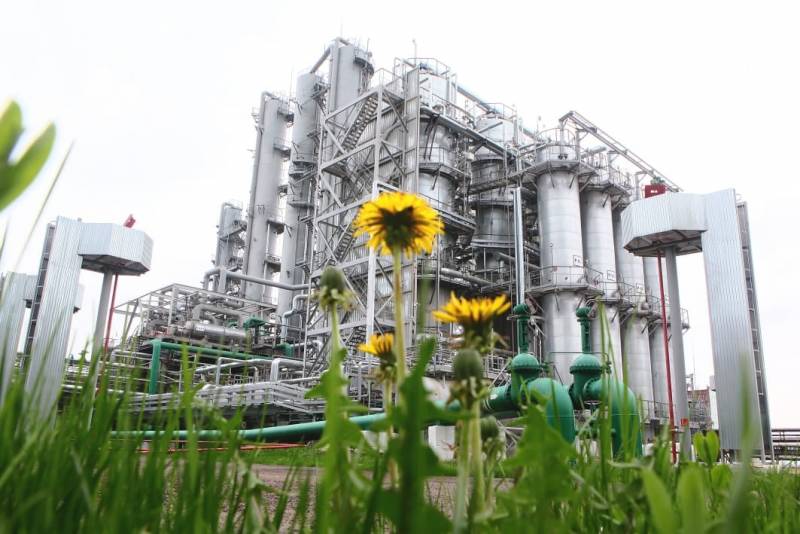 The correspondent of the Austrian newspaper Der Standart drew the attention of his readers to an interesting nuance associated with the US energy policy and their sanctions pressure on other countries. The article by Andre Ballin says that, against the background of attempts to prohibit Europe from purchasing gas and other energy resources from Russia and statements about "the political background of the construction of the SP-2 gas pipeline", the States themselves are increasing their purchases of hydrocarbons from Russia.
The Austrian journalist recalls that the United States is putting pressure on European companies that are involved in the implementation of the Nord Stream 2 project (there are also Austrian companies among these companies). In the Biden administration, the gas pipeline from Russia to Europe along the bottom of the Baltic Sea is constantly called a "bad deal", adding that if the project is implemented, Europe will allegedly become dependent on Russia, including a political one.
Ballin writes that at this very time, the United States itself, nothing and no one interferes with increasing the volume of purchases of Russian energy resources.
At the same time, the Austrian observer believes that this was influenced by the American sanctions themselves. The aforementioned publication notes that sanctions, for example, against Venezuela, force Americans to buy oil of comparable characteristics in other markets. And the most suitable in this regard is the Russian oil brand Urals.
Austrian press:
This led to the fact that Russia for the first time became the third largest oil supplier to the United States after Canada and Mexico.
At the same time, the emphasis is on the fact that the United States itself does not say anything about the "politicization of Russian oil."
From the material:
It should be noted that the increase in oil purchases from Russia took place after the events of 2014 in Crimea.
It is added that in its case the United States does not attach importance to this when it comes to energy needs, however, when it comes to the Europeans, the United States takes a tough stance towards them.