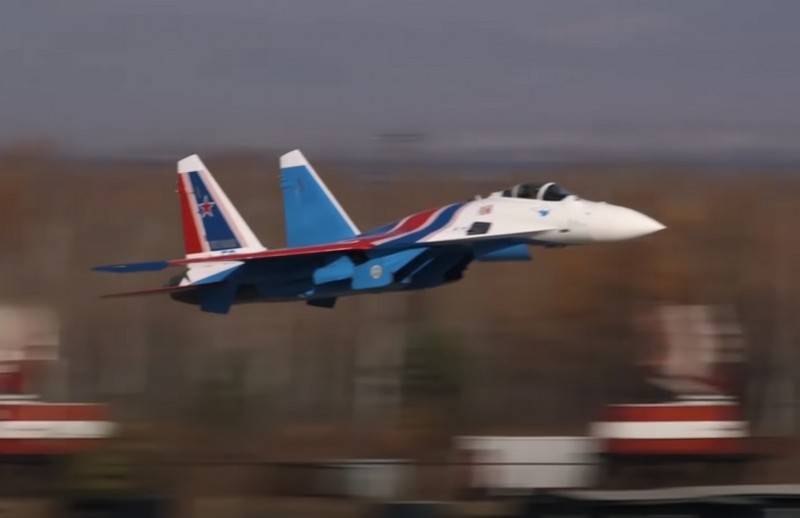 The Russian aerobatic team "Russian Knights" is the only one in the world showing aerobatics on heavy Russian Su-30SM and Su-35 fighters. This was told by the commander of the air group Sergei Shcheglov in an interview.
TASS
.
Today the group "Russian Knights" celebrates its 30th anniversary. It was created on April 5, 1991 on the basis of the 1st Squadron of the Show Center
aviation
equipment at the Kubinka airfield. Initially, the pilots of the air group flew on Su-27 fighters, in 2016 they were transferred to the Su-30SM, and in 2019 they also received the Su-35.
As Sergei Shcheglov said, the new Russian fighters have become much more comfortable than those produced in Soviet times. If in the days of the USSR the functionality of the aircraft was at the forefront, then Russian designers added comfort. Heated seats and air conditioning appeared in the cab, which greatly facilitates service in regions with cold climates.
Shcheglov praised the Su-30SM and Su-35 fighters on which the group is piloting. According to him, the appearance of these aircraft allowed pilots to work at supercritical angles of attack, significantly expanding their aerobatic capabilities.
(...) The planes are very good, the possibilities are vast, and indeed, our technology is one of the best in the world
- he said, adding that the fighters became easier to control and much more maneuverable.
The group commander said that in 2021 the Russian Knights will perform twice abroad, but did not name the country where the group will go.