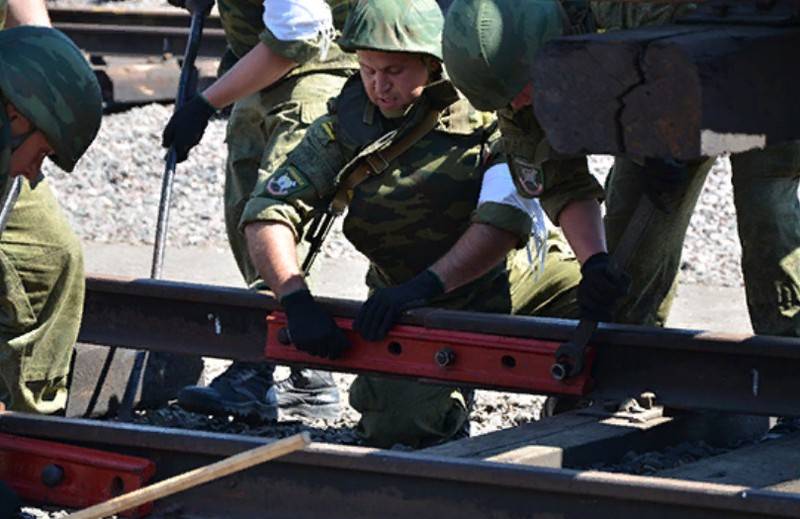 The railway troops are starting the construction of the second branch of the Baikal-Amur Mainline (BAM). This was reported by the press service of the Ministry of Defense.
The departure of the brigade of railway troops to the construction site began today, April 5. At the first stage, the work will be carried out by the servicemen of the 5th brigade of the railway troops, in the future, the forces of all 340 brigades will be involved in the work on the 10 km section.
On the 5th, the 10th brigade begins to enter the specified area. We must build the second branch of the Baikal-Amur Mainline (...) All 340 brigades are going to build the section, which is currently assigned to the railway troops from Ulak to Fevralsk - XNUMX km
- said the Deputy Minister of Defense, General of the Army Dmitry Bulgakov.
Bulgakov arrived in Abakan, where he checked the logistics of the 5th separate Poznan Red Banner railway brigade. The deputy minister inspected the fleet of automotive and special equipment, the conditions for its storage, maintenance and readiness to perform the assigned tasks.
Modernization of BAM and Transsib is included in the long-term development program of Russian Railways until 2025. According to the financial plan and investment programs of Russian Railways for 2021–2023, it is planned to complete the activities of the first stage of the development of railway communication in the Far East by the end of this year.
The Baikal-Amur Mainline is one of the largest railways passing through the Far East and Eastern Siberia. The total length of the highway is 4,3 thousand km.