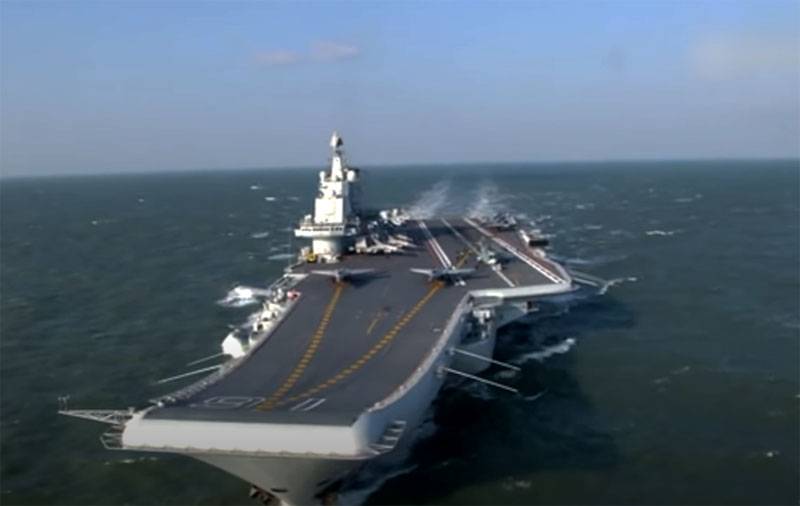 The Japanese and Western media did not ignore the combat patrols carried out by the aircraft carrier strike group of the PRC Navy. At the head of the Chinese AUG is the aircraft carrier Liaoning. It also includes five warships. According to some reports, these are two destroyers belonging to the Type 052D Luyang, the Type 055 missile destroyer, the Type 054A frigate and the Type 901 Fuyu fast support ship.
Japanese and Western media attention was drawn to the fact that the Chinese carrier strike group passed south of Okinawa - through the Miyako Strait. This is a fairly wide (at least 140 nautical miles) strait between the Japanese territories of Miyako and Okinawa.
Despite the fact that the strait is open to international navigation, including passage by warships, in Japan, the patrols by the Chinese AUG were assessed "as a signal for US military bases located in Okinawa Prefecture."
Several days ago, foreign media published materials that said that if the United States tried to "help Taiwan when attacked by Chinese troops," China could "launch a missile attack on American bases in Japan." It was noted that Japan "in any case will not be able to avoid participation in a military conflict," as it provides territory for the US military.
Now in foreign media he notes that the passage of the PLA Navy's AUG through the Miyako Strait "is additional evidence of the seriousness of the Chinese threat."
Moreover, for some reason, the same media do not mention that Chinese warships are frequent guests in the Miyako Strait. If the aircraft carrier strike groups of the PRC pass this way quite rarely, then the single warships of the Chinese Navy appear there with relatively short intervals of time.