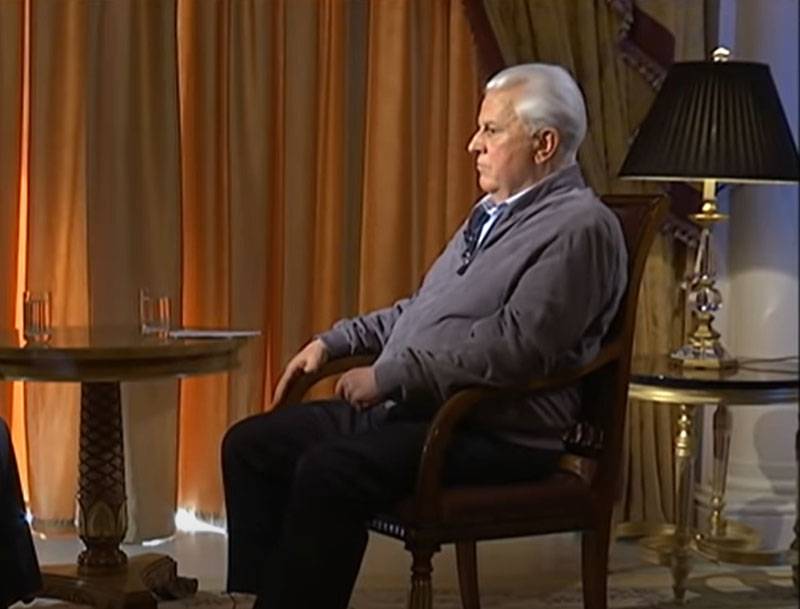 The head of the Ukrainian delegation to the Trilateral Contact Group Leonid Kravchuk made another statement on the situation in Donbass and presented his vision of its resolution. At the same time, Mr. Kravchuk did not even mention the simplest option for Kiev - full compliance with the signed Minsk agreements.
According to 87-year-old Leonid Kravchuk, "it is necessary to influence Russia", primarily "through the international community." Kravchuk notes that "Russia must understand who it is dealing with."
Head of the Ukrainian delegation to the TCG:
In the United States, with the arrival of Biden, they actually declared that they would not leave us alone with Russia. Only by joint efforts will we force Russia to leave Ukrainian territory.
According to Kravchuk, "Russia does not want peace in Donbass."
Judging by Kravchuk's "logic", only Ukraine wants peace there. And, apparently, only for this reason it uses drones equipped with explosives and returns to delivering artillery strikes on adjacent territory. Probably, Kravchuk and all other representatives of the Ukrainian "elites" believe that this is a direct demonstration of the desire for peace ...
Kravchuk:
Russia must change its philosophy towards Ukraine. And this philosophy is such that they treat Ukraine as a subordinate territory.
At the same time, Mr. Kravchuk did not express his opinion on how the United States of America treats Ukraine. Really as an equal partner? ..
Meanwhile, Ukrainian Deputy Prime Minister Reznikov announced that he had a "feeling", on the basis of which he believes that this year in Russia "tectonic changes will take place."
The Ukrainian government official did not elaborate on which senses he senses, but added the following:
And this may serve as the beginning of changes in the issue of returning the temporarily occupied territories of Donbass. But their full reintegration will take at least 25 years. First of all, the mental return of people is needed.