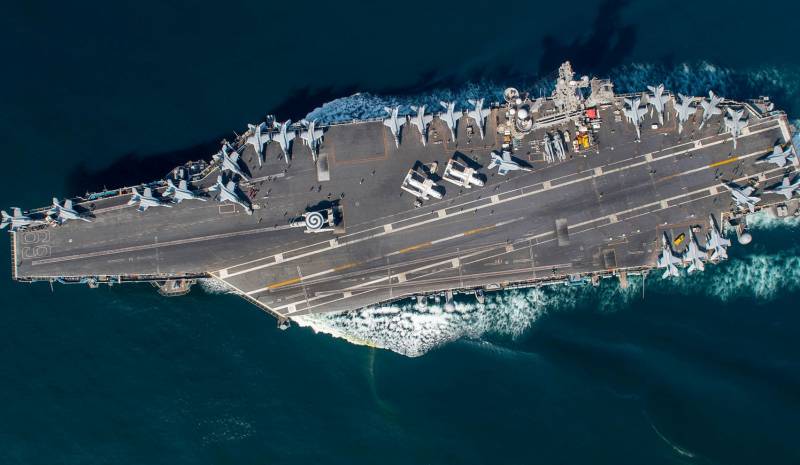 The US Navy confirmed information that an aircraft carrier strike group led by the aircraft carrier Dwight Eisenhower passed through the Suez Canal, entering the Red Sea.
It is noted that a group of warships and escort ships from the US Navy followed the canal, which opened for shipping after the unlocking on March 29, together with the USS Dwight Eisenhower aircraft carrier. Among them are the missile cruiser USS Monterey, the destroyers USS Mitscher and USS Thomas Hudner.
In the US Navy:
The passage of our aircraft carrier group has confirmed the navigable Suez Canal. The channel functions normally, allowing large warships to pass through.
This statement came after the Western expert community suggested that after the situation with the container ship Ever Given and the work carried out to remove it from the aground, problems with the bottom topography could arise. It was assumed that the topography of the bottom of the Suez Canal could affect the passage of other large ships and vessels.
Problems with the bottom relief were not confirmed.
Command 5th
fleet
US Navy:
We appreciate the Egyptian efforts to ensure safe and smooth shipping on this critical route.
It should be recalled that earlier in the United States they stated the need to "change the logistics of operations of the Navy ships in connection with the blockage of the channel."
The Suez Canal Administration is now going to sue the container ship operator for about $ 1 billion.