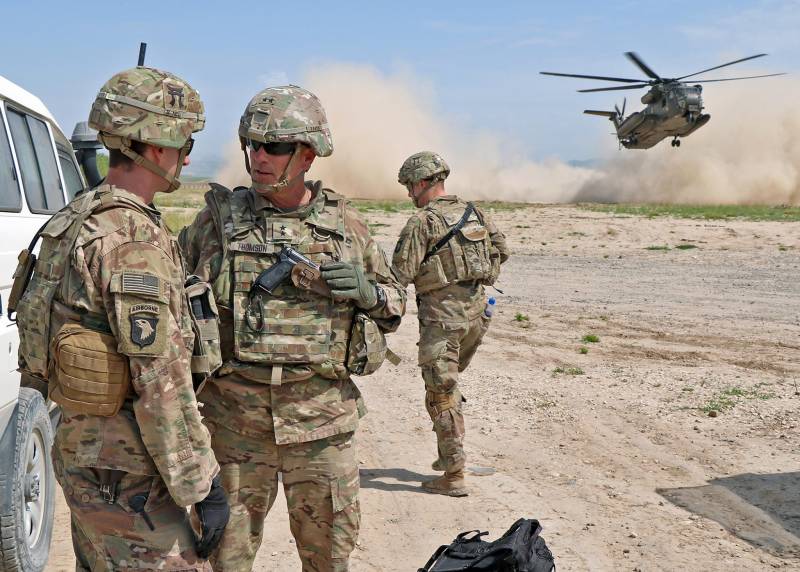 Experts express their assumptions about how the situation in Asia could change if the United States withdraws its military contingent from Afghanistan. Recall that Washington's deal with the Taliban terrorist group (an organization banned in the Russian Federation) implies the withdrawal of US troops from Afghanistan by May of this year. However, the US states that "they are unlikely to be in time by this time, as there are logistical difficulties."
If the United States withdraws its troops from Afghanistan, then, according to some experts in Asia itself, the risks in relation to China will increase. So, the Hong Kong edition of SCMP writes that these risks may be associated with the traffic of ISIS militants (* a terrorist organization banned in the Russian Federation) to the Xinjiang Uygur Autonomous Region of China, from where many of them at one time came to Afghanistan.
The article notes that today one terrorist group (Taliban) suppresses another terrorist group (ISIS) in Afghanistan. After the withdrawal of American troops, the situation may boil down to the fact that the Taliban will begin to become more active in the country. In turn, for the ISIS * ethnic Uyghurs, this may lead to the need to return to China due to the increasing risk of being annihilated.
From the article:
At the first stage, this will lead to an increase in threats to China. Since an additional hotbed of instability will arise in Xinjiang.
But the same publication indicates that the Chinese authorities in the long term "can benefit from the withdrawal of US troops from Afghanistan", since "in Afghanistan, they can show restraint towards the Uighurs, who are considered oppressed by the PRC government." It is indicated that the Uyghur groups may remain on Afghan territory or return there after a while, which "will ease the situation for Beijing."
Recall that a few days ago, the head of the State Department, Anthony Blinken, accused China of "violating the rights of residents of Xinjiang and Hong Kong." In response, Chinese diplomats advised that human rights be respected in the United States itself.