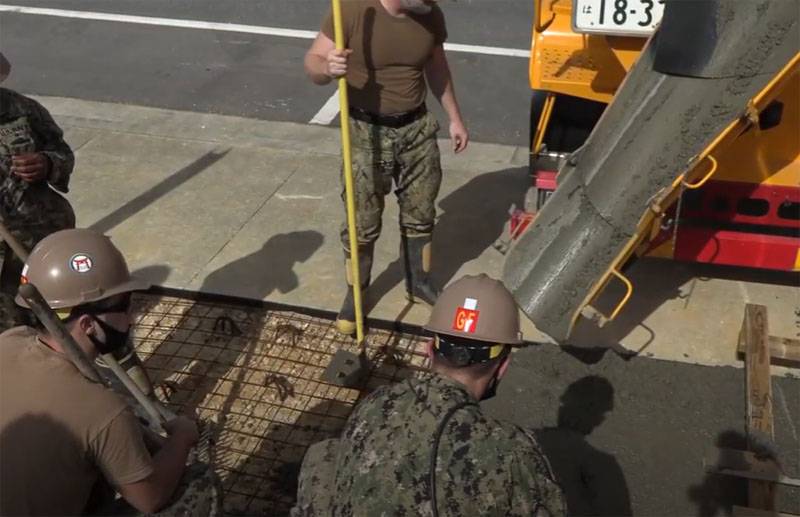 Japan is reacting to statements by representatives of the American command regarding the program of transferring the Futenma (Ginovan) military base to Henoko. Both of these areas belong to Okinawa.
Several years ago, the Pentagon announced that they were going to build a new military base in Henoko, where they plan to relocate the Futenma Marine Corps base. At that time, a wave of protests swept across Okinawa, during which local residents said that the new base "would destroy the ecosystem and harm not only nature, but also the Henoko beach infrastructure."
Now in the US they say that there are problems with the construction of a new military base.
Mark Kanzian, senior consultant at the Washington Center for Strategic International Studies, says that "the military base relocation project is unlikely to ever be implemented."
American analyst, retired Marine Corps colonel:
The soil in Henoko is extremely unstable. To strengthen it to accommodate the necessary infrastructure, it will require about 71 thousand piles.
Earlier in the United States, they have already spent several million dollars on surveys to transfer the ILC base, while the terms of the project are constantly shifting. At the moment, in the documents, the designated date for the creation of a new US military base in Okinawa is 2030.
Mark Kanzian:
I highly doubt that the project will be completed by 2030, and indeed ever ...
The fact is that the initial project for the construction of a new base, as it turns out, has risen in price by 2,7 times (since 2014), and now the cost of its implementation is estimated at $ 8,4 billion.
The Japanese press publishes the comment of Fumiaki Nozoe, assistant professor of international politics at the University of Okinawa:
It is necessary to look for and weigh other options for the location of the American base. This will benefit Tokyo and Washington in strengthening the alliance. At the same time, you need to understand that the burden on Okinawa Prefecture from the US military continues to grow. The Japanese government is responsible for this.
Initially, the Americans decided to move the Futenma base, which is interesting, precisely after complaints from the Japanese themselves. Locals complained that they were worried about the "endless clamor of the American military
aviation
and the increasing risks of accidents due to the location of the base in a densely populated area. "
Now the United States made it clear that they would hardly move the Futenma base, in terms of the fact that it is "both expensive and dangerous for the environment," as the Japanese themselves said. So, residents of the 100-thousandth Japanese city of Ginovan, apparently, will have to listen to the noise of the engines of the US ILC aircraft for a long time.