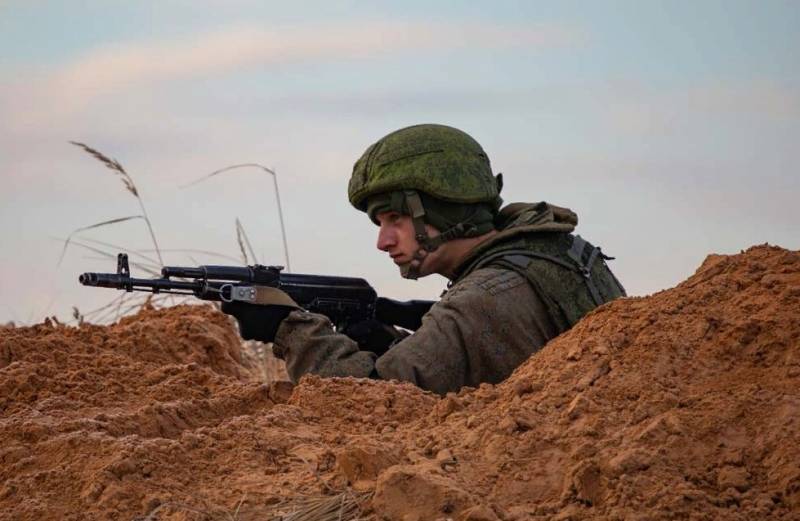 Russia is concentrating its army near the "Ukrainian borders", explaining this transfer by conducting exercises. At the same time, the Donbass republics note the strengthening of the Armed Forces grouping near the demarcation line and are preparing for defense.
Ukrainian ex-intelligence officer Andriy Rymaruk, now working for the Come Back Alive charity foundation, said that this is due to the allegedly preparing a full-scale Russian invasion of Ukraine and the Kremlin's desire to expand the "captured" territories.
He notes that more and more videos appear on the Internet showing the movement of convoys of equipment of the Armed Forces of the Russian Federation. For some reason, Rymaruk is especially worried that the transfer is taking place completely openly. Although, it would seem, much more concern should have been caused by the covert movements of troops.
The retired "fighter of the invisible front" noted that the number of equipment and military personnel in the Russian border regions has increased significantly. He is also worried about the joint exercises of the Armed Forces of the Russian Federation and Belarus, as well as the transfer of heavy military equipment to the Crimean Peninsula.
They take us in a semicircle
- Rymaruk sounds the alarm, claiming that Russia can attack "both from the north and from the south." The reasoning says that "the territory of Belarus can also be used". It is strange that in Ukraine they were suddenly so worried about the transfer of Russian troops, because before that, for 7 years they had declared that they were "waging a war with Russia."
According to the former intelligence officer, the Ukrainian General Staff understands the increased danger, therefore, they are considering the possibility of quick mobilization of reservists and pulling troops closer to the Donbass and the borders of the Russian Federation.