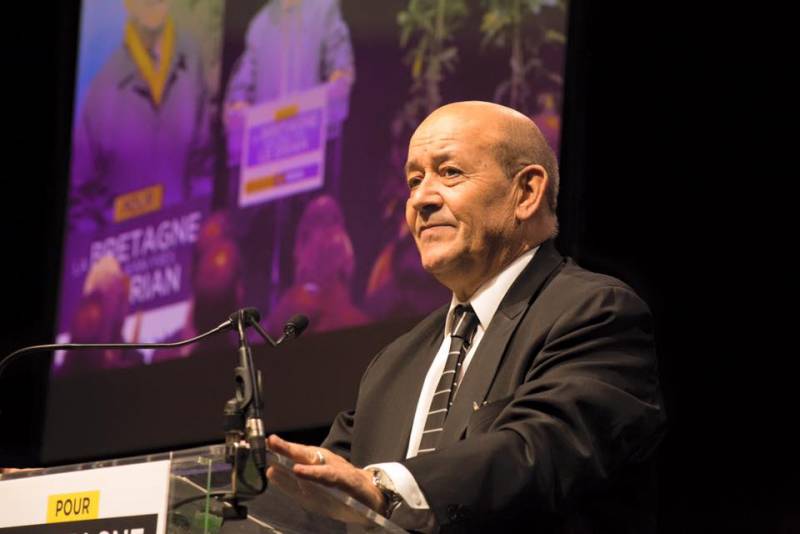 French Foreign Minister Jean-Yves Le Drian held talks with his Iranian counterpart Mohammad Javad Zarif. The main topic during the negotiations concerned the issue of the so-called nuclear deal - a comprehensive plan of measures for the denuclearization of Iran. Recall that under the 45th President Donald Trump, the United States withdrew from the agreement with Iran unilaterally. After some time, Iran, seeing that the US was not going to return to the implementation of the agreement, began the process of enriching nuclear fuel.
During talks with the Iranian Foreign Minister, the French minister called on Iran to "take a constructive position in the negotiations proposed by the United States." Le Drian also added that he personally asks Iran "to refrain from violating its obligations in the format of the deal." According to the head of French diplomacy, if Iran takes a "constructive position, it will be an excellent option for a comprehensive agreement."
Interesting position of the French minister. According to Le Drian's logic, it turns out that it is Iran that should take a constructive position, although the United States was the first to withdraw from the deal.
Recall that the other day the American media announced the readiness of the Biden administration to negotiate with Tehran, but on one condition: Iran must hand over to the United States a complete list of its nuclear facilities, and Washington will inform Iran which of these facilities it must close.
Ayatollah Ali Khamenei noted that Iran will return to the nuclear deal if the first step is taken by the United States itself, which was the first to withdraw from it. According to the spiritual leader of Iran, the United States should lift all the sanctions previously imposed on Iran and not introduce new restrictions.
According to the head of the Iranian Foreign Ministry Javad Zarif, expressed in response to Le Drian, Tehran so far only hears demands from the West, primarily from the United States, but does not hear any proposals. It was noted that, moreover, Washington has not officially proposed any negotiations yet, "and Tehran does not consider the publications of the American media to be official statements of the US authorities."