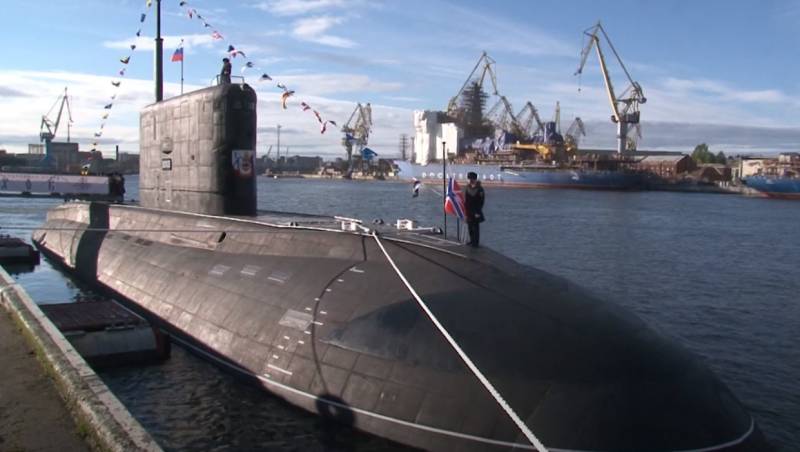 The Polish press was alarmed by the possibility of placing new Russian submarines in the Baltic Sea on a permanent basis. "Varshavyanka" of the latest modification significantly differ from the Black Sea diesel-electric submarines of the same type, creating an increased threat to Polish security.
Stayed away at a party
This opinion was expressed on the pages of the publication Defense24 in view of the statement made on April 1 by the Ministry of Defense of the Russian Federation on holding exercises in the Baltic with the participation of two submarines of project 636.3 "Petropavlovsk-Kamchatsky" and "Volkhov". Initially, they were intended for the Pacific Fleet to reinforce the six Halibuts deployed here, but in the message of the RF Ministry of Defense they were assigned to the Baltic Fleet. Indirectly, the protracted transfer of "Petropavlovsk-Kamchatsky" to the Pacific Ocean
the fleet
- The diesel-electric submarine was officially transferred to him back in November 2019.
Why did the Russians decide in this way to strengthen their submarine forces in the Baltic?
- indicated in the Polish edition, calling the actions of the new "Varshavyanka" in the Baltic "an alarming message".
During the indicated exercises "Varshavyanka" operated in a similar way, without having data on the location of the "enemy" forces. One of them secretly occupied a position, from where it searched for the enemy's submarine, attacked the "enemy" using torpedoes and performed a maneuver to evade return fire. The task of the other submarine was to detect an attack, evade a torpedo attack and deliver a counterstrike.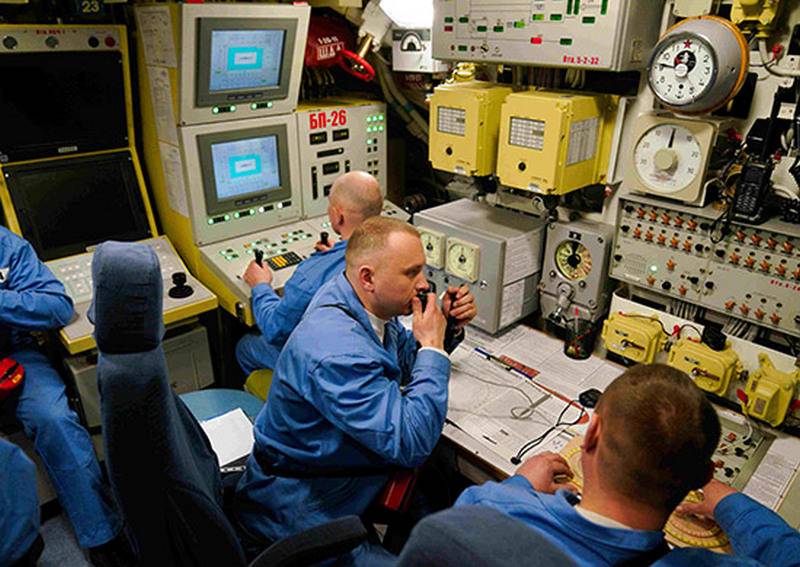 One of the combat posts of the new "Varshavyanka"
Submarines have become more perfect
The situation looks very serious, since we are talking about the latest version of Project 636.3 submarines, which should be more perfect than the six units of this project, which were previously introduced into the Black Sea Fleet.
- noted in the publication.
The observer was concerned about the statements of the RF Ministry of Defense, according to which the last two "Varshavyankas" received additional sound insulation, have an updated inertial navigation system, the latest BIUS, as well as an upgraded system of missile and torpedo weapons.
Thanks to these changes, Project 636.3 submarines can be effectively used to destroy targets, surface, underwater and ground, plant sea mines, conduct reconnaissance
- says the observer, pointing out that the KR "Caliber", launched secretly from a submerged position from a pre-occupied position, is able to cover 2 thousand km.
According to him, there was already a precedent: two MRKs of the Buyan-M type, armed with Caliber, in November 2016, "suddenly appeared on a permanent basis in Baltiysk," although they were originally intended for the Black Sea Fleet.
All those who believe that the Polish Navy should not have air and sea-based weapons to combat submarines should remember this ["Varshavyanka" in the Baltic Fleet]
- the author concludes.