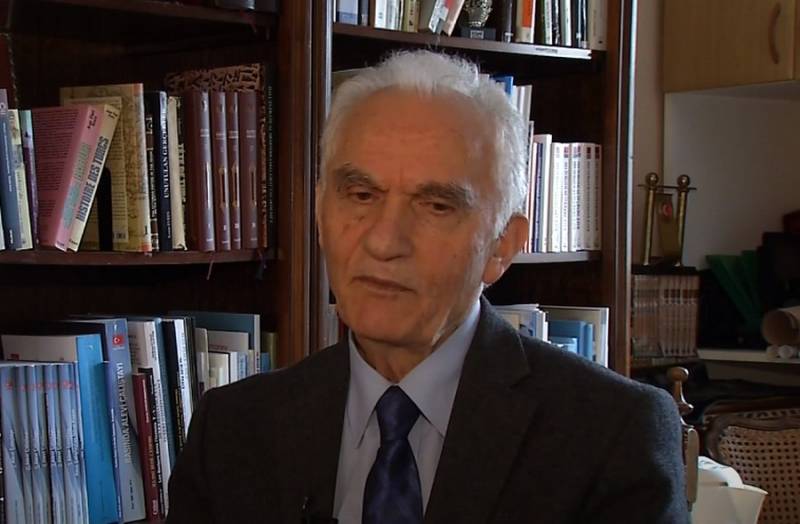 Establishment of Turkish control over the southern regions of Russia is the dreams of the supporters of neo-Ottomanism, former Foreign Minister and Turkish Representative to the UN Yashar Yakysh said in an interview with the newspaper.
Lenta.ru report
".
The diplomat commented on the report of the Turkish TV channel, which showed a map of the expansion of Turkey's zone of influence to the Russian Caucasus, Kuban and Crimea. According to Yakysh, such reports are outrageous, Ankara needs to think about establishing cooperation with neighbors, and not about seizing territories.
The politician stressed that the ideology of neo-Ottomanism is considered "aggressive" and is not popular in the Middle East, but it has its own followers.
Now is not the time to spoil relations with Russia. The region needs friendship between Russia and Turkey, they are the guarantor of peace in the region
- the politician said.
Recall that in mid-February this year on the air of the Turkish state TV channel TRT1, a forecast of the expansion of Turkey's sphere of influence by 2050, compiled by the American company Stratfor, was shown. According to the forecast, vast areas in the Middle East, Africa, as well as the southern regions of Russia, including the Caucasus, Stavropol and Kuban, Crimea, will fall under Turkish influence.