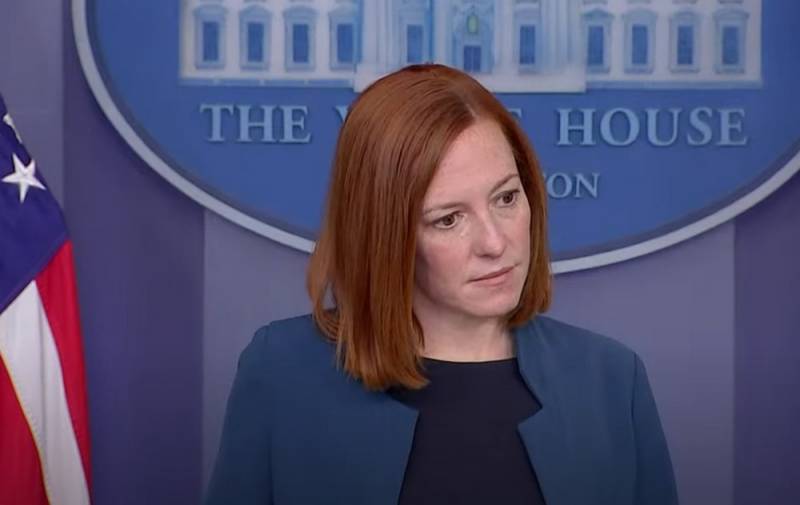 The United States accused Russia of "disinformation" about the concentration of Russian troops and events on the border with Ukraine. This was stated by the press secretary of the White House Jen Psaki.
According to Psaki, Washington is "concerned" about Russia's behavior on the Ukrainian border and will closely monitor the situation. In addition, the White House plans to discuss "Russian aggression" with its European partners.
We've seen this movie before: Russia is waging a disinformation campaign regarding its aggression on the border with Ukraine. Definitely, we are following this, we are concerned about this and we will continue to talk about it from this platform and with our European partners.
- said Janie Psaki.
Following Washington, London also expressed its "concern" about the events on the Ukrainian border. The British Foreign Office issued a statement in which it said the country's government was "concerned" about reports of the movement of Russian troops threatening Ukraine's sovereignty.
In today's conversation with Dmitry Kuleba, I reaffirmed that the United Kingdom supports the sovereignty and territorial integrity of Ukraine
- said British Foreign Minister Dominic Raab.
In turn, the Kremlin, commenting on the statements of Western and Ukrainian politicians, said that Russia is moving its troops across its territory and is not threatening anyone.