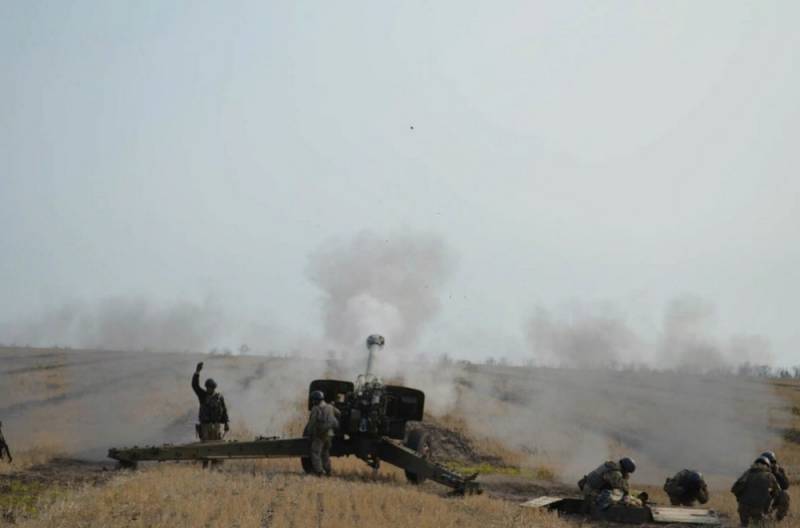 The situation on the contact line in Donbass remains tense, and Ukrainian security forces have begun to use artillery. According to the press service of the People's Militia of the LPR, Kiev for the first time since the end of July last year fired on the territory of the republic with 122-mm shells.
According to the official representative of the People's Militia of the LPR Yakov Osadchy, the Kiev security forces fired at the area of ​​the village of Kalinovo-Borshchevate with 122-mm artillery pieces, firing a total of 16 shells. The fire was conducted from the positions of the 59th and 92nd brigades of the Armed Forces of Ukraine. NM LPR was forced to return fire from weapons not prohibited by the Minsk agreements.
To ensure the safety of the civilian population of the Republic, our defenders were forced to open fire on enemy positions (...)
- he said.
In addition, the village of Lozovoye, the village of Golubovskoye and Zolotoe-5 were subjected to shelling. It is reported about the death of a serviceman NM LNR.
Meanwhile, the head of the Kiev delegation to the Trilateral Contact Group on Donbass, Leonid Kravchuk, called Russia "the enemy of Ukraine" and Belarus - "her lackey." The ex-president has once again stated that Russia allegedly wants to destroy Ukraine.
As Solzhenitsyn said, Russia has no friends: it has either enemies or lackeys. Today the enemy is Ukraine, and the lackey is Belarus
- said Kravchuk.
Earlier, Mr. Kravchuk called Russia an enemy of Ukraine and at the same time stated that it is necessary to continue to negotiate, indicating that he considers the Russian Federation "a party to the conflict in the South-East of Ukraine."