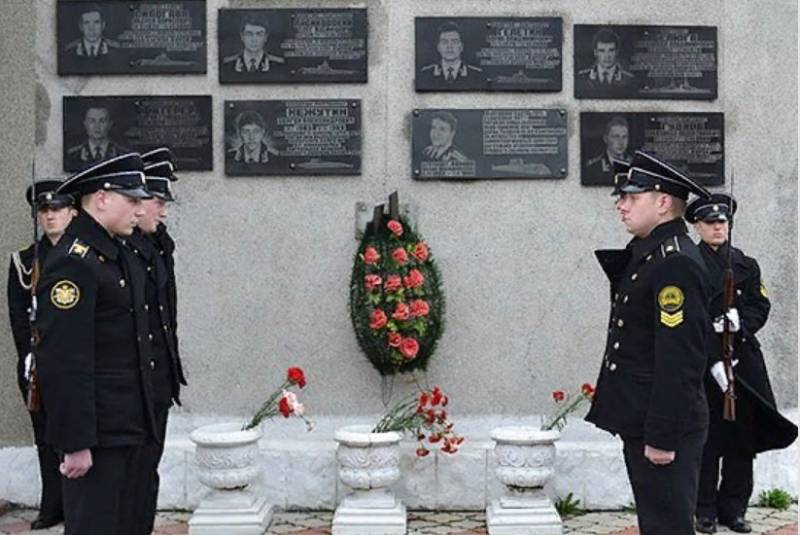 One of the memorable dates of the Naval
fleet
is considered April 7th. It is then that the Day of the Dead Submariners is celebrated.
It was approved in December 1995 by order of the Commander-in-Chief of the Russian Navy. The date of April 7 was chosen because on this day in 1989 the nuclear submarine K-278 "Komsomolets", which was part of the Northern Fleet, sank.
This submarine was adopted by the Soviet Navy in 1983, and by the time of its death had managed to serve quite a bit. For that time, it was the newest warship with excellent characteristics.
On that ill-fated day, April 7, 1989, the submarine finished its combat duty in the Norwegian Sea and was returning home. Suddenly, there was a fire in one of the compartments. The crew of the submarine, which was on the surface for six hours, courageously fought to save the ship and their lives, but due to depressurization, the submarine sank. Of the 69 crew members, only 27 sailors managed to escape, and the Komsomolets submarine sank to the bottom, to a depth of 1680 meters.
This was not the only case of the death of submariners in
stories
of the Russian Navy. Similar tragic events took place both during the war and in peacetime.
The most famous of these was the disaster on the K-141 Kursk nuclear submarine in August 2000. Then all 118 crew members were killed, and a nationwide mourning was declared in Russia.
You can analyze the reasons for a long time and consider versions of these and other tragic cases in the Russian submarine fleet, but today this is not worth doing. You just need to honor the memory of all the dead Russian submariners. Standing and silent.
Bright memory to all the sailors of the Russian submarine fleet who died in the war and in peacetime.