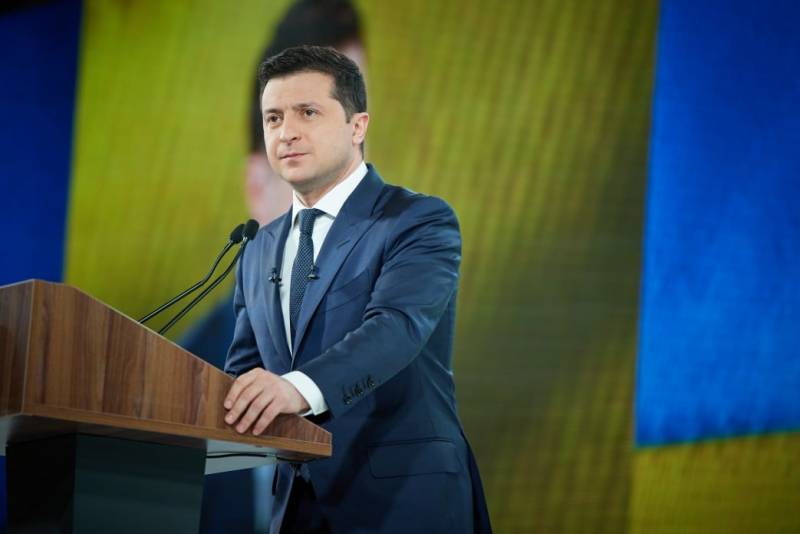 The Ukrainian press is actively covering the "main event of the day" - at last the US President spoke with the Ukrainian President by phone. It is noteworthy that the American media were the first to tell about the call between Biden and Zelensky. After that, Ukrainian media began to appear with some details.
So, it is reported that Biden spoke with Zelensky "for 30-40 minutes." The topics of the conversation also became known.
From messages:
US Presidents Joseph Biden and Ukrainian President Volodymyr Zelenskyy discussed the situation with the buildup of Russia's military presence near the borders of Ukraine. President Biden reaffirmed the United States' willingness to continue to fully support Ukraine.
At the same time, the Ukrainian press does not mention that the conversation between the two presidents began with the fact that Joe Biden touched upon the topic of Ukrainian corruption. In particular, the American press stated that the US President "drew the attention of Volodymyr Zelensky to the need to intensify the anti-corruption fight."
Earlier, the heads of the US military and foreign affairs agencies Lloyd Austin and Anthony Blinken held telephone talks with their Ukrainian colleagues.
Prior to this call, there were rumors in Kiev that Biden "did not specifically call the president of Ukraine, as he was offended that Zelensky promised Trump to investigate Hunter Biden," the son of the current head of the American state.