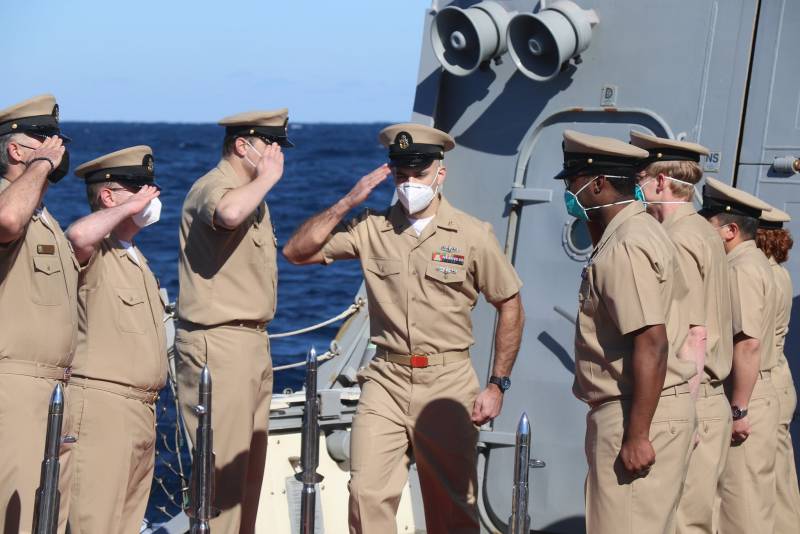 With their exercises, which the American military began to conduct in the Black Sea region more and more often, the Pentagon wants to remind Russia that the Black Sea does not belong only to Russia. In their opinion, Moscow should not consider it a "Russian inland lake" or its "backyard."
In this vein, current and retired officers of the Naval
fleet
USA in an interview with The Washington Times.
The United States has stepped up its military activity in the Black Sea region, as far as the Montreux Convention allows. In August of last year, American strategic bombers flew over the waters of the Black Sea, and in March this military exercise "Sea Shield" was held here with the participation of two warships of the US Navy - the missile cruiser "Monterey" - USS Monterey (CG-61) and the destroyer "Thomas Hadner "- USS Thomas Hudner.
Our operations in the Black Sea demonstrate our commitment to supporting NATO partners and ensuring stability at sea.
- said the captain (designation of the commander of the ship in the US Navy) of the American missile cruiser Joseph Baggett.
The naval forces of Romania, Bulgaria and Albania also took part in the exercise. One of the interlocutors considers the joint actions of the American military with colleagues from the allied states to be important. In his opinion, the purpose of the maneuvers was "to rebuff the increasingly aggressive Russia and to cheer up their small allies on the western border of the country."
Such rhetoric once again testifies to, to put it mildly, the unfriendly intentions of the United States and the entire NATO military bloc towards Russia. They no longer even try to hide overt militarism. At the same time, some experts believe that ultimately the United States will try to revise the Montreux Convention, which stipulates the tonnage of warships of non-Black Sea states and the time of their stay in the Black Sea.