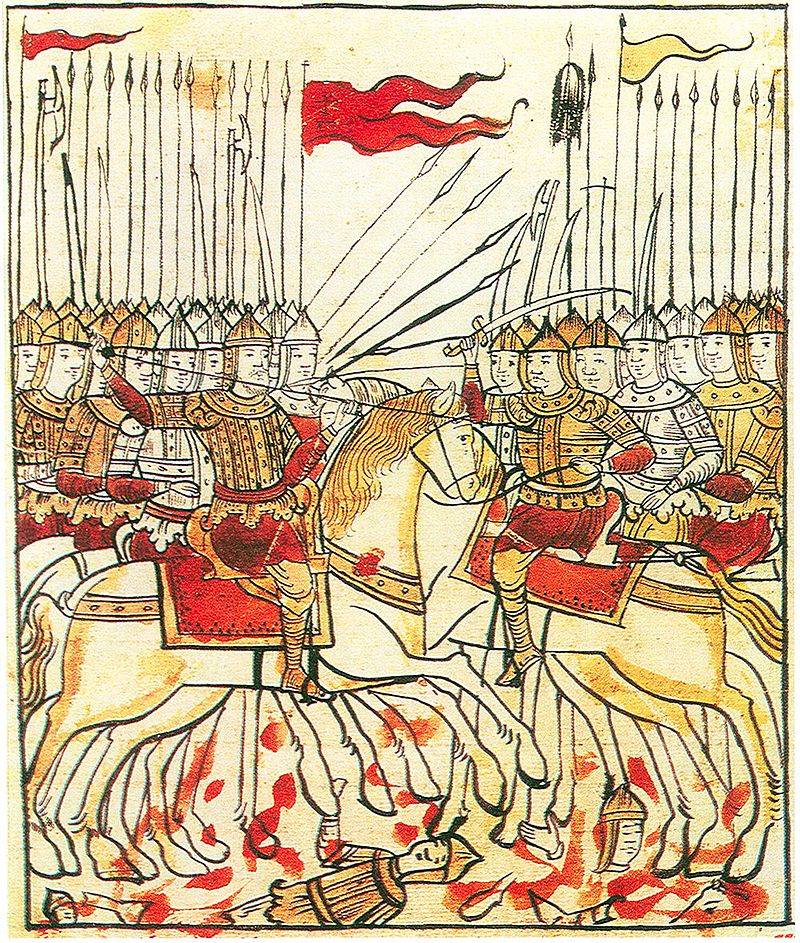 The farther into
stories
remains this or that event, the more mythology it acquires. This is especially true when it comes to wars. Moreover, myths can be formed in two directions. One of them is the exaggeration of this or that event, feat, even the glorification of persons who did not take direct part in the event. Others are the so-called "black myths", when the historical role of an event is tried in every possible way to belittle, offend the participants, etc.
A classic example of the "black myth" is associated with the Great Patriotic War. For example, these are well-known statements about allegedly one rifle for three or that the war "was won not by a Soviet soldier, but by an Anglo-American Lend-Lease."
What can we say about the events that remained in the distant past.
The most heated discussions have recently been going on in our country on the topic of the Mongol-Tatar yoke and the events associated with it. There is a group of people, including historians, who generally reject the very existence of the yoke, finding options for arguing their point of view.
A fair amount of judgments of a mutually opposite nature concerns the Battle of Kulikovo. It is unlikely that there is a person in our country who would not have heard anything about this battle at all, however, if you delve into the study of history, many questions arise. One of the main questions is the exact time and exact location of the event. Until now, historians dispute the hypothesis put forward about the very Kulikovo field where Dmitry Donskoy fought with Mamai.
The historian Oleg Dvurechensky notes that even the very concept of the "Battle of Kulikovo" is a myth, since the event is not mentioned in such a formulation in ancient sources. More often you can come across the concept of "Don battle".