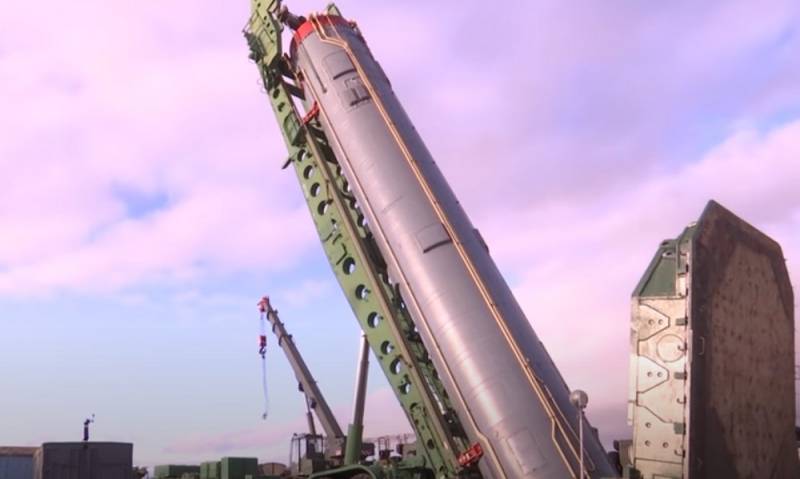 The service life of the Soviet-made UR-100N UTTKh ICBMs (SS-19 Stiletto according to the US classification) may be extended. This was announced by the General Director, General Designer of NPO Mashinostroyenia Alexander Leonov.
According to Leonov, the service life of the UR-100N UTTH ICBM is planned to be extended until the end of their planned replacement with modern missile systems. At the moment, specialists are carrying out a whole range of works to extend the operation of the missiles.
We will keep this missile on alert for as long as necessary. Now we are going for an extension for another three years
- he said, adding that it is inappropriate to predict specific terms of the extension, the equipment itself must prompt the terms of its operation.
As Leonov explained, at present, the UR-100N UTTH ICBM is being routinely replaced with Yars missile systems. As of today, only 150 of 50 missiles remain. These ICBMs are carriers of the Avangard hypersonic blocks, and in the future they will be carried by the new Sarmat ICBMs.
Also, on the basis of the UR-100N UTTH being removed from service, the Rokot launch vehicle was developed - a liquid-propellant three-stage light-class launch vehicle designed at the Khrunichev State Research and Production Space Center. It allows you to launch into orbit up to 2150 kilograms of payload. At present, the missile has received a Russian control system instead of a Ukrainian one, and it is planned to resume launches in the near future.