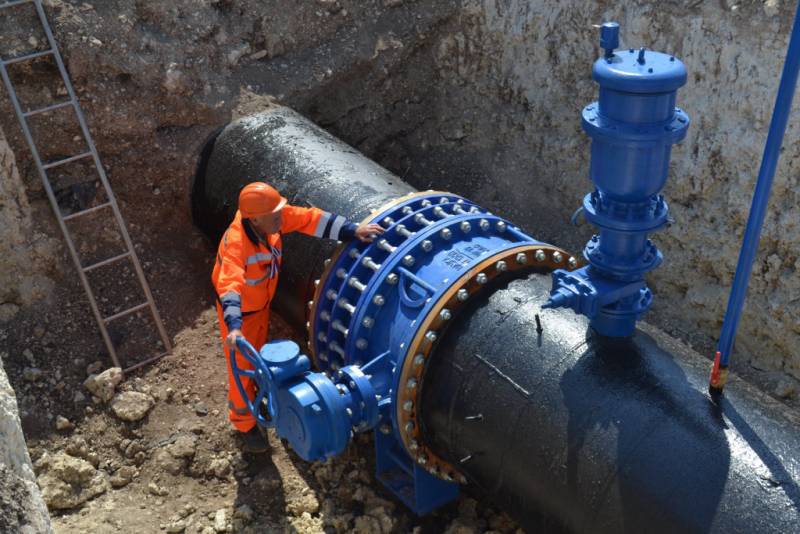 None of the actions of the Russian Federation allegedly could improve the situation with water on the Crimean peninsula. And in a number of countries, they believe that problems with water supply will further worsen in the future.
This opinion was expressed by the editor-in-chief of the Polish-Ukrainian portal, Dr. Dariusz Materniak, in an interview with BiznesAlert.
He believes that a significant deterioration in the water situation on the peninsula should be expected this year. At the same time, Russia, says Maternyak to the Polish media, will not be able to establish water supply in Crimea. The Polish expert claims that the drilling of artesian wells, the laying of a water pipeline across the Crimean bridge, the launch of desalination plants are not able to change the situation for the better.
He calls the measures taken by the Russian Federation ineffective. The expert believes that only Ukrainian aid can save the Crimeans from dehydration, because until 2014 85 percent of the water supplied to the peninsula from the mainland of Ukraine. To get enough water again, Russia, according to the Polish doctor, must negotiate with Kiev.
Maternyak hopes that the activity of the so-called "Crimean platform", created by Kiev to "de-occupy" the peninsula, will help solve the problem. He does not yet know whether Russia will take part in this organization, but he assumes that Moscow will not get involved in this process.
Commenting on these statements, it is worth recalling that they talked about the construction of the Crimean bridge, about the creation of power plants in Crimea, about the development of road transport infrastructure. However, there is also traffic on the bridge, and the bridge itself "was not demolished by ice hummocks", and power plants generate energy, and you can get from Kerch to Sevastopol by an excellent road. That is why the Polish "doctors" can broadcast their fables further, which does not prevent the development of the Russian Crimea in any way. And the problem with water will also eventually be resolved, whether Kiev wants it or not.