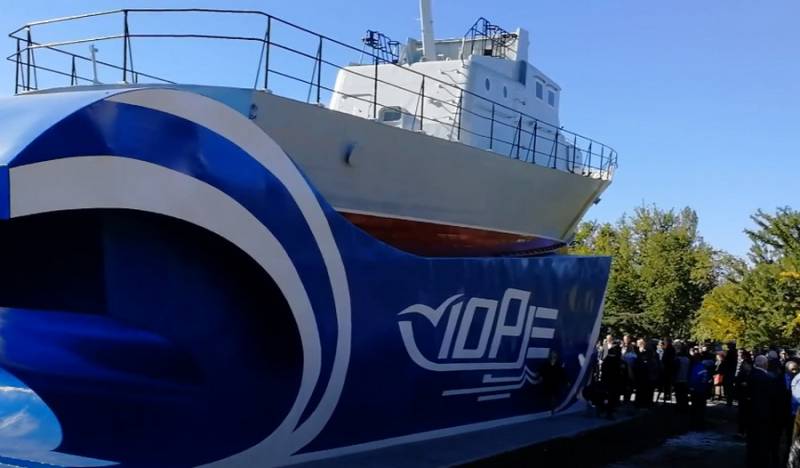 The shipyard "More", located in Feodosia, will become part of the United Shipbuilding Corporation (USC). This was reported by the press service of Rostec.
As stated in the state corporation, the decision to transfer the "More" shipyard to the USC has already been made, the issue is being worked out. Technical issues are currently being discussed, no specific dates have been announced yet.
There is a fundamental decision of the state in this regard, the issue is at the stage of elaboration
- leads
TASS
the message of the state corporation.
Rostec explained that the Sea shipyard retained its unique competencies in the construction of high-speed boats and ships, this area needs to be developed, but shipbuilding is not a core business for Rostec, therefore it is logical to transfer the plant to a structure that deals with this, i.e. USC.
(...) we plan to load the plant with military orders, (...) taking into account the limitations on the launch weight. Thus, we are talking about ships and vessels of the 3rd and 4th ranks. There are prospects for the development of composite shipbuilding. Crimea has all the conditions for this, especially considering the presence of such an interesting asset as the design and technological bureau "Sudokompozit" in the Feodosia enterprises.
- added to the USC.
The Sea Shipyard specializes in the production of medium-sized high-speed vessels, including patrol boats, patrol boats and landing boats, hydrofoils and hovercraft.