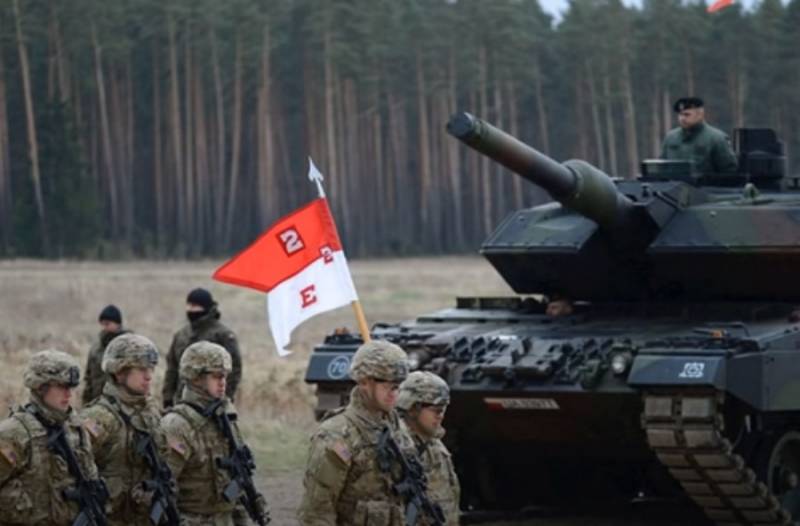 Russia is hatching plans to seize the territory of the Baltic states, many Western military experts have come to this opinion. However, there is a way to defend the territory of the Eastern European countries, Polish General Waldemar Sksypchak said in the Internet edition of Defense 24.
According to the general, Russia is taking actions aimed at splitting NATO. The disagreements in the alliance are evidenced by the events that began under US President Donald Trump. Against the background of the "Russian threat", Germany and France continue to advocate a dialogue with Moscow, and Turkey generally organizes military-technical cooperation.
The situation is very difficult, nothing like this in
stories
NATO has not happened yet. If the organization does not wake up, the military-political situation in Europe may change in the next few years
- Skshipchak declares.
NATO's inability to protect the Baltics, and with it Poland from the "Russian attack", leads to the fact that the Baltic countries must solve this problem on their own. To do this, it is necessary to create a "Baltic Union" - a military-political organization, which should include Lithuania, Latvia, Estonia, as well as neutral Finland and Sweden. Poland, in the general's conviction, should lead this coalition.
Poland, the Baltic states, Scandinavia are determined to defend their sovereignty, and there is no more effective (real, not on paper) defense than collective defense
- stressed the general.
The Polish general is convinced that the "Baltic Union" will become "a factor of restraining Russia", and Poland and the Baltic states will no longer depend on "the favors of neighbors from the West that are poorly prepared for war."