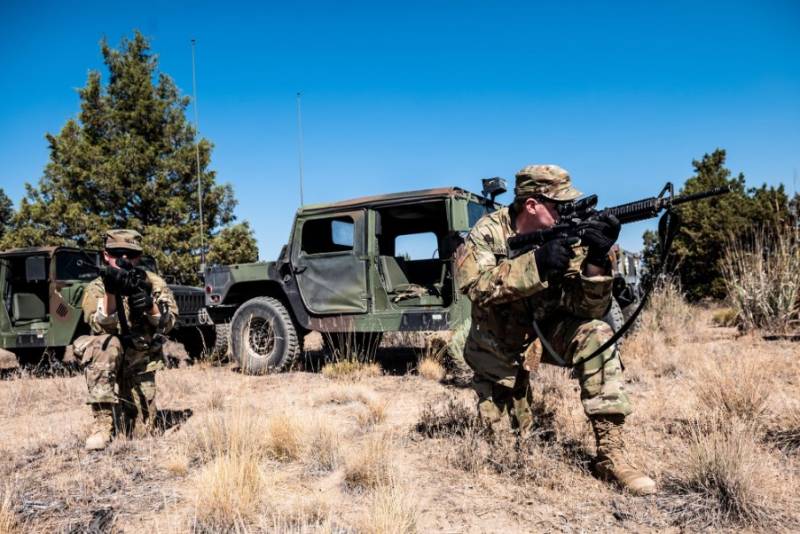 US Army dispatched its Criminal Investigation Unit to investigate possible theft
weapons
in a division of the National Guard for the Metropolitan District of Columbia. A National Guard soldier from Capitol Guard lost a telescopic rifle three weeks ago while his unit was conducting an exercise in Virginia.
About this today
reported
American publication Politico, citing sources in the US Army.
Capitol security officials believe that unreported weapons pose a serious security threat.
The M4 rifle and scope were missing on March 11, when the Rapid Reaction Force formed to defend the Capitol trained at Fort AP Hill, Virginia, according to two people with knowledge of the investigation.
The US Army Criminal Investigation Command notified the District of Columbia National Guard of its investigation on Tuesday. After that, yesterday everyone who was present at the March 11 range gave evidence to investigators, answering questions about their whereabouts and recalling the events of that day.
Usually, the US Department of Defense takes such incidents very seriously. For example, after a Marine battalion lost two rifles during a training exercise in December 2019, the unit commander and a sergeant major were fired, and the naval criminal investigation service was investigating the loss of weapons for another year.