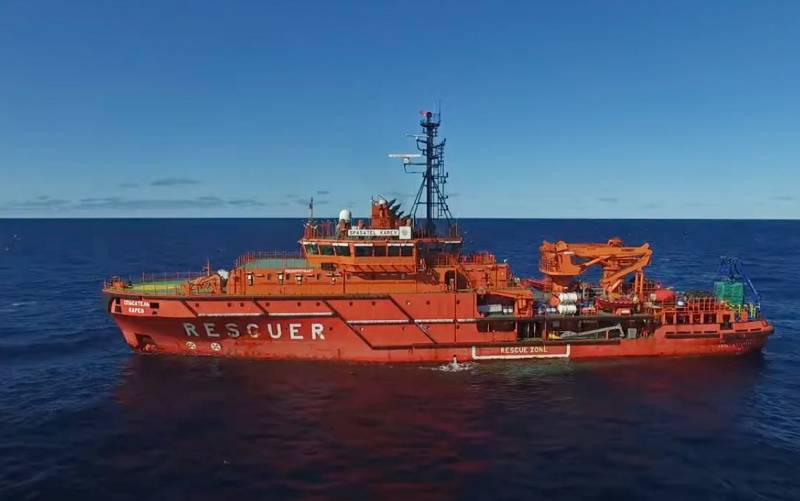 "Rescuer Karev"
The intensification of the construction of "Nord Stream 2" aroused increased attention not only by politicians, but also by the military, who cordoned off the ships involved in the construction of the pipeline with their ships and submarines. Against this background, various incidents constantly occur, the most significant of which was the collision with the Polish side.
At the end of February, the fishing vessel SWI-106 under the Polish flag was heading straight for the pipe-layer "Fortuna", which bore the bulk of the construction of the gas pipeline. At the same time, it maintained a radio silence mode and did not react to signals warning of a danger that had arisen.
Under these conditions, the support vessel "Rescuer Karev", attached to the "Fortune", was forced to go a cross course and push SWI-106 with its side. The displacement of the Polish vessel is 53 tons (with a full carrying capacity of 151 tons), the "Rescuer Karev" - 1 215 tons. However, SWI-106 did not change its course and eventually made the bulk. A video showing this moment has been published on the Internet.
According to Nord Stream 2 AG, the "excitement" around the gas pipeline has no precedents in
stories
implementation of economic projects: the construction area of ​​the Nord Stream 2 was literally "stuck around" civilian ships, warships, submarines, patrol and combat
aviation
.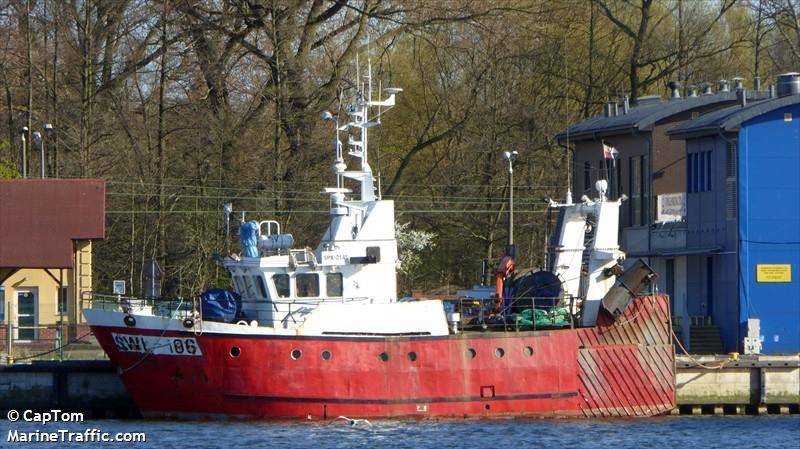 SWI-106