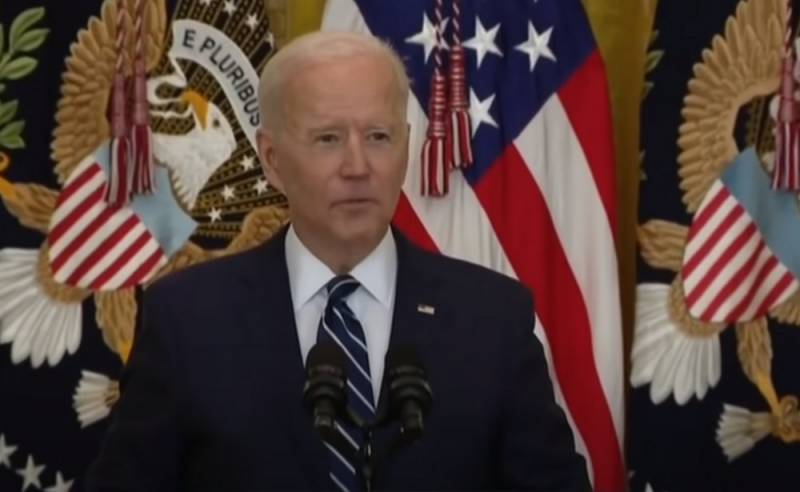 American President Joe Biden ordered to reduce the size of the American military contingent in the Persian Gulf, starting the withdrawal of personnel and weapons. This was reported by The Wall Street Journal.
According to the newspaper, three batteries of Patriot anti-aircraft systems have already been withdrawn from the Persian Gulf region, and one of them was previously deployed in Saudi Arabia. Following the Patriots, it is planned to withdraw the THAAD missile defense system, but a decision on this has not yet been made.
In addition to the air defense system, according to Washington's plans, "a number of reconnaissance systems" will be moved from the Middle East, the period of stay in this region of the AUG at the head of the US nuclear aircraft carrier USS Dwight D. Eisenhower, which goes to the Persian Gulf, but stopped in the Eastern Mediterranean, will be shortened.
Meanwhile, the aircraft carrier's wing has begun sorties in support of Operation Unwavering Determination in Syria and Iraq.
An aircraft carrier strike group, led by the nuclear-powered aircraft carrier Dwight D. Eisenhower, began flights in support of Operation Unwavering Determination from the eastern Mediterranean on 31 March. Our strike group is ready and capable of direct long-range combat
aviation
support
- said the commander of the 8th attack aircraft carrier group (UAG) Rear Admiral Scott Robertson.
In command of the 6th
fleet
The US Navy stressed that the presence of an aircraft carrier group led by USS Dwight D. Eisenhower "demonstrates the US Navy's ability to support Operation Resolute Determination from multiple theaters, as evidenced by the mobility, flexibility and ability of US aircraft carrier strike groups to project force."
Next, the AUG should proceed to the Persian Gulf, where the French carrier group headed by the aircraft carrier Charles de Gaulle is already located.