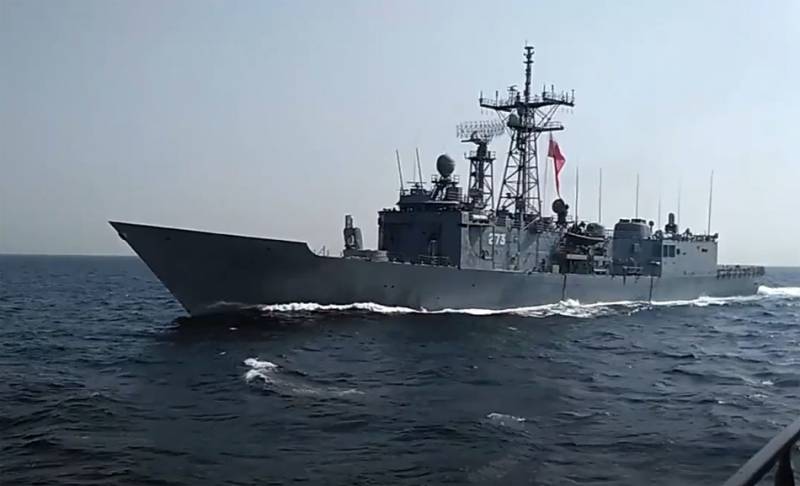 Ship of the Polish Navy
The statements of representatives of the Nord Stream 2 company, which is building a gas pipeline in the Baltic Sea, about the growing activity of warships in the construction zone, are commented on abroad, primarily in Europe.
The operator Nord Stream-2 noted the appearance at a distance of less than 1 nautical mile of ships of the Polish Navy, as well as an "unidentified submarine" in the area of ​​operation of the pipe-laying barge "Fortuna". It was pointed out that such activity could lead to damage to the pipeline under construction, as well as structural elements used in pipe-laying and positioning of the said vessel. The increased activity of the Polish patrol
aviation
... This activity was described as provocative.
The Polish Ministry of National Defense and the Polish Navy are responding to these statements. Thus, the command of the Polish naval forces stated that it rejects any accusations of provocative activities in the Baltic Sea in the area of ​​laying the Nord Stream-2 pipe.
It is stated that the ships of the Polish Navy "do not conduct any provocative activities, but carry out planned tasks, observing international law."
From the report:
And our patrol aircraft conducts scheduled patrol and reconnaissance flights over the Baltic Sea, without increasing or decreasing their activity.
The German press cannot decide exactly which side to take on this issue. The liberal press of Europe, including German publications, writes that if the SP-2 "simply stops building, then there will be no threat to the pipes and the pipe-laying vessel from surface warships and submarines." Such words sound somewhat ambiguous. And if they don't stop building, will the threat not disappear?
More neutral German publications note that the issue of the activity of warships in the pipeline construction zone "requires careful study and consultation."
Against this background, Germany notes that if the ruling coalition does not achieve support in future elections, the Greens will win, which will "put an end to the construction of the gas pipeline". And at the same time, it is added that if the Greens win, they will promote a reduction in defense spending, "which Russia can take advantage of." To use in which particular plan is not specified.