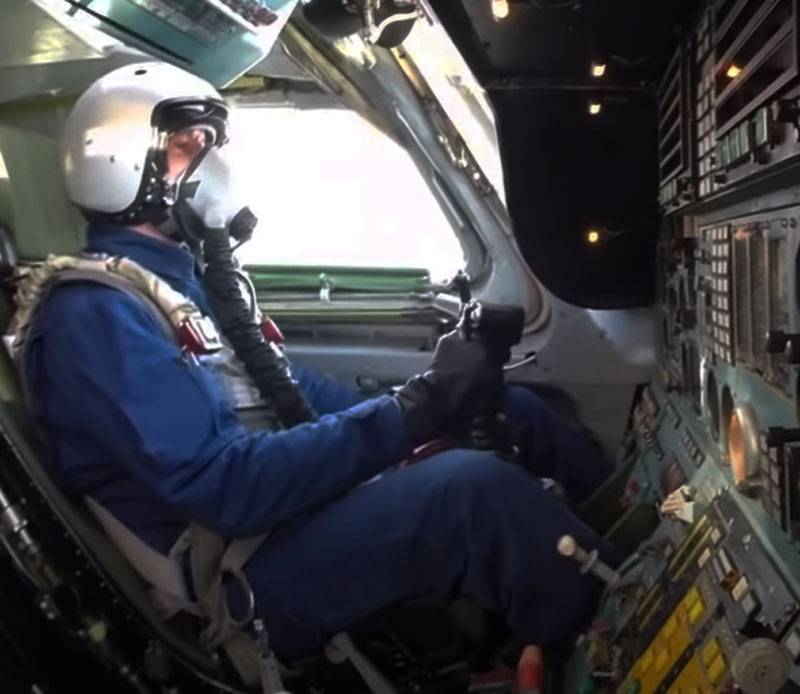 In the cockpit of Tu-160 - illustrative photo
It became known about the approval of the final appearance of the promising long-range aviation complex
aviation
- PAK YES. As part of the work carried out, we recall that the latest Russian low-visibility missile carrier is being developed.
As reported in the materials
RIA News
citing a source in the industry, the main design goal is to create an aircraft with a reduced signature, as well as the presence of effective long-range weapons.
The tests of the PAK DA models for radar signature have already been carried out, their aerodynamic characteristics and qualities have been checked. On this basis, the Ministry of Defense approved the technical appearance of the future long-range missile carrier.
It is indicated that several prototypes of the PAK DA are already under construction.
It is known that the "flying wing" scheme was taken as the basis for the creation of the newest combat aircraft. The speed of the aircraft, as stated, will not exceed the speed of sound, which ultimately should ensure a longer stay in the sky.
On the promising bomber, they plan to use exclusively the weapons that will be placed in the internal compartments. In particular, we are talking about hypersonic intra-fuselage missiles.
Additionally, it is reported about the development of on-board equipment for the PAK DA, which will be distinguished by maximum automation. It will also be able to allow the PAK DA to be transferred to unmanned operation mode.
The newest long-range aircraft will also be tested as part of network-centric operations - as an airborne control system for drones and coordination of their actions.