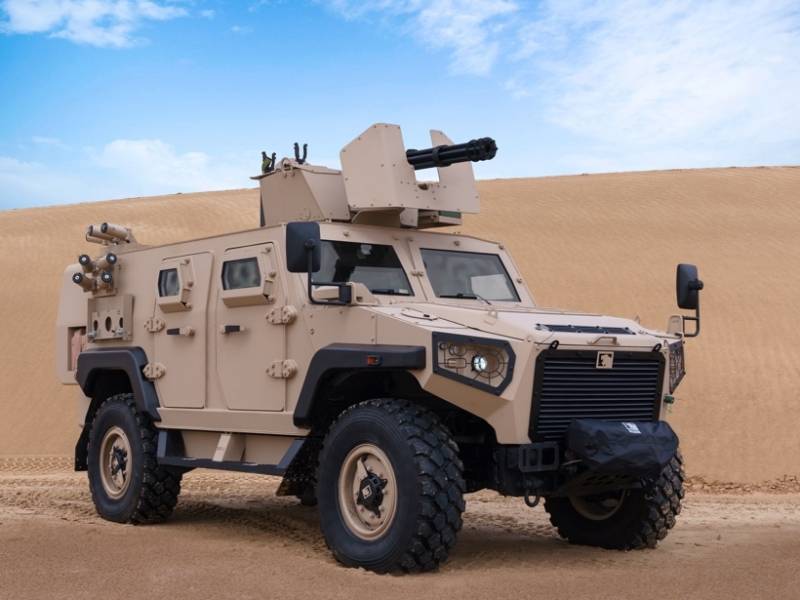 AJBAN 447A
Currently, the Russian armored car "Tiger" is widely represented in reconnaissance and peacekeeping units, in the military police of the RF Armed Forces. However, initially it was created at the request of the UAE, where they hoped to get a product similar to the American Hummers. After the creation of the product in 2001, the Russian developer and the Arab customer broke off cooperation, after which each of them went their own way.
Since then, the UAE has established the production of armored vehicles under the Nimr brand (which also translates as "tiger"). To date, according to the website of the company of the same name, over 2,5 thousand units of equipment have been manufactured. At the same time, Nimr products do not stand still, constantly evolving.
The latest developments were presented at IDEX-2021, held in February in Abu Dhabi. They are said to belong to the second generation of Nimr armored vehicles, "which overshadows the first," the AJBAN 4x4 and the HAFEET 6x6, the new face of the Arab Tiger.
With increased explosion absorption and ballistic protection, the new platforms provide a high level of performance in the harshest conditions
- stated in the official press release.
As stated, the new platforms have full versatility (you can make changes to the platform even in the middle of production) and increased maintainability (for example, replacing an engine [Cummins 360 hp instead of 300 hp] instead of 10 hours requires only 20 minutes in version of AJBAN MK2).
As reported in the EDGE concern, which includes the Nimr company, the Algerian military has already become interested in the new line series, in connection with which it is planned to establish its own production of cars [apparently, assembly]. As a result, despite Moscow's efforts to promote its own products, Algeria preferred armored vehicles from the UAE to Russian vehicles, which became the progenitors of a new line of armored products.
Some modifications of the new family: