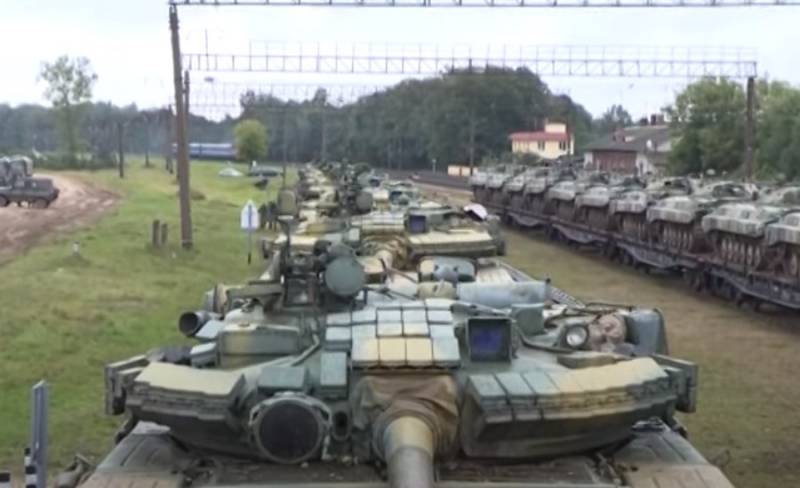 Kiev fears the imminent offensive of the Russian army to Ukraine. The Main Intelligence Directorate of the Ministry of Defense of Ukraine made another statement about the discovery of Russia's preparation for an offensive.
According to Ukrainian intelligence, Russia is preparing for an offensive, completing a set of measures aimed at escalating the military conflict in the Donbass in order to provoke the Armed Forces of Ukraine into hostilities on the contact line in the JFO zone (Joint Forces Operation). The further advance of the Russian army into the territory of Ukraine is not ruled out. Moscow is going to cover up military actions with a statement about "the need to protect Russian citizens in the self-proclaimed republics."
(...) expansion of the Russian military presence on the territory of the so-called DPR and LPR due to the introduction of regular units of the RF armed forces. In addition, an attempt to move the Russian occupation forces deep into the territory of Ukraine is not ruled out.
- the site says.
According to intelligence, the Russian Foreign Ministry allegedly instructed diplomatic missions abroad and the media to be ready to "correctly" cover "aggressive actions of Ukraine" and "peacekeeping" activities of Russia.
The Kremlin commented on Ukraine's statements about the movement of Russian troops near the Ukrainian border. According to the presidential press secretary Dmitry Peskov, Russia is moving its forces across its territory and this should not cause concern for other countries.
The Russian Federation moves military forces within its territory at its own discretion. It poses no threat to anyone.
- said Peskov, adding that the Russian army is not a party to the military conflict in the Donbass.