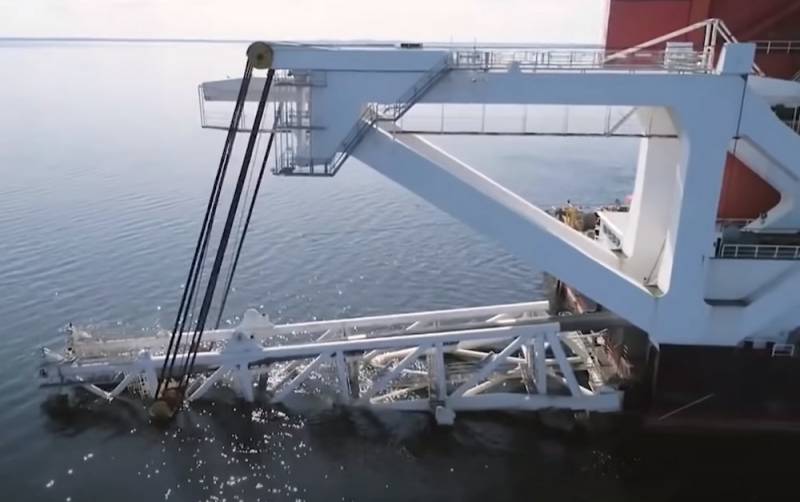 The construction of the Nord Stream 2 gas pipeline is 95% complete, at the moment 2339 kilometers of pipes have been laid out of 2460, according to the project operator, Nord Stream 2 AG.
According to the data provided by the company, at the end of January 2021, 148 km of the total length of the pipeline remained to be completed. Of these, 120 km are in the waters of Denmark and 28 - in Germany.
As of March 31, 2339 km of 2460 km or 95% of the Nord Stream-2 gas pipeline have been laid. It remains to lay about 121 km (5%) of the total length of the gas pipeline
- said in a statement.
The pipeline was completed by the pipe-laying barge "Fortuna", but the pipe-laying vessel "Akademik Chersky" has now joined it. As previously reported, the vessel will begin laying the first string (Line A) of Nord Stream 2, while Fortuna will continue construction of the second string (Line B). According to the Danish Energy Agency (DEA), the work will last until the end of September 2021.
Meanwhile, in Germany, environmentalists from Deutsche Umwelthilfe (DUH) and NABU have made a fresh attempt to halt the construction of Nord Stream 2 by protesting permission to lay pipes in German waters. However, the German Federal Office for Maritime Navigation and Hydrography (BSH) rejected the protest, stating that the permit was granted legally.
Last week, the head of the Gazprom board of directors, Viktor Zubkov, announced that the Nord Stream 2 gas pipeline would be completed by the end of 2021.