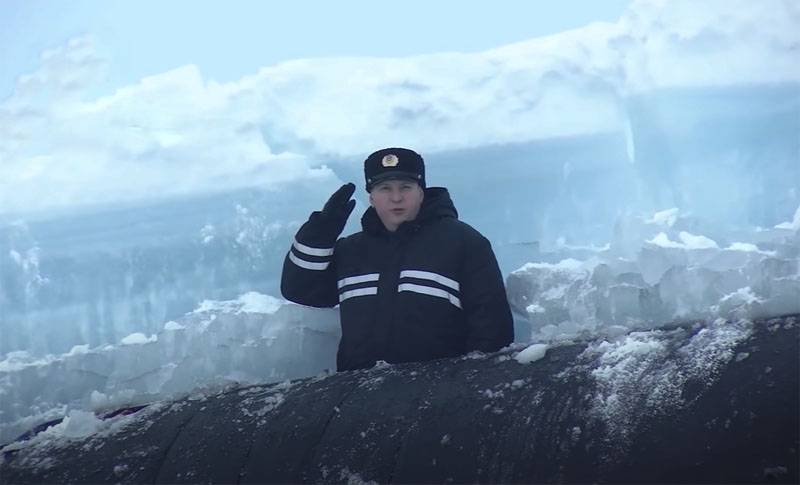 Reportedly, NATO "will continue to study the maneuvers of Russian submarines in the Arctic." This is one of the elements of the Umka-21 exercises, during which three submarines of the Russian Navy, breaking through the ice, simultaneously surfaced in the Arctic latitudes.
In the Polish edition of Wiadomosci, the author, describing the Russian maneuvers, notes that this is "a clear signal for the United States from Russia." This signal, according to the Polish publication, is that while NATO is deploying on its eastern flank, Russia is able to strengthen its military component in the Arctic.
It is also an element of the rivalry between Russia and the United States. The Russians, in addition to submarines, carried out maneuvers
aviation
... The MiG-31 interceptor fighters took part in the exercise.
In the German press, the emphasis is on the fact that the exercises in the Arctic with a spectacular submarine maneuver are "a concrete signal to Biden that he will have to negotiate with Russia." It is added that against the backdrop of Washington's confrontation with Beijing, China is already "giving America a cold shower of retaliatory sanctions, and Putin is demonstrating military might."
Several comments from readers in the Polish and German press:
exWOJO:
And our minister (defense) Blashchak announced the supply of compasses to the army. Putin must have panicked and decided to hold exercises in the north ...
Ninka:
Weapon
weapons, but in Russia since pre-revolutionary times in many villages there is no water supply. This is such an empire.
Soltys:
So it is necessary to decide whether Russia, in our opinion, is strong or weak. We say that its economy is scanty, and the weapons are old, then we write that they are competing with the United States and are using cyber weapons.
Talmudysta:
It all boiled down to the fact that Russia is now supported by China. Well, congratulations on such a tandem.
User Stefan was very laconic:
Keep it up, brothers Russians!
Video from the same maneuvers in the Arctic (Ministry of Defense), which was previously reported by Voennoye Obozreniye: