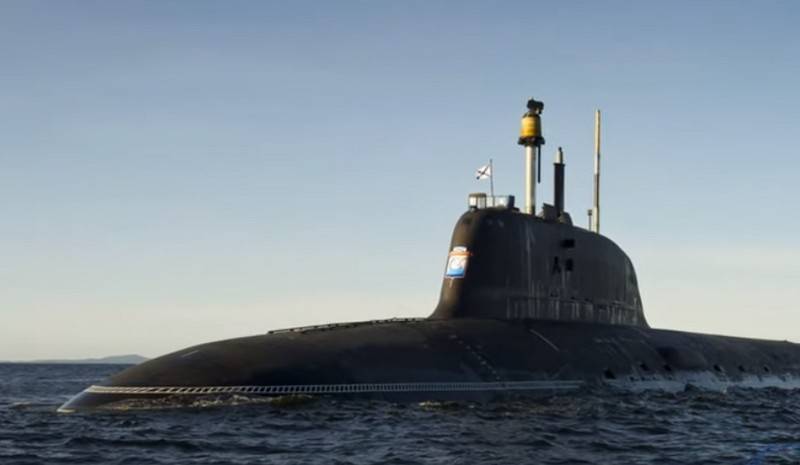 Transfer time
the fleet
the lead multipurpose nuclear submarine "Kazan" of project 885M "Yasen-M" have been moved again. As reported
TASS
with reference to a source in the defense industry complex, the submarine will be handed over to the fleet for the Day of the Russian Navy.
It was decided to time the transfer of the head nuclear submarine Kazan of the Yasen-M project to the Day of the Russian Navy, therefore the dates are shifted "to the right." Earlier it was reported that the submarine completed a full test cycle and is fully ready for transfer to the fleet. Previously, the dates of the transfer were called May-June of this year, it was also reported that the Ministry of Defense itself would set the date for raising the Andreevsky flag.
There was a slight postponement of the transfer of "Kazan" to the fleet. The submarine will be handed over to the Day of the Navy
- said the source.
The Kazan nuclear submarine, the first multipurpose nuclear submarine of the improved project 885M (Yasen-M), was launched on March 31, 2017. Compared to the project "885" Ash ", the new submarine received many improvements and new systems that were not previously used on submarines.
Submarines of the Yasen-M project have a displacement of 13800 tons, a diving depth of 520 meters, a crew of 64 people, an autonomy of 100 days, an underwater speed of 31 knots. In service are mines, torpedoes 533 mm, cruise missiles "Caliber" and "Onyx", possibly - "hypersonic" Zircon ", since the nuclear submarine" Severodvinsk "of the" Ash "project participates in the test program of this hypersonic missile.