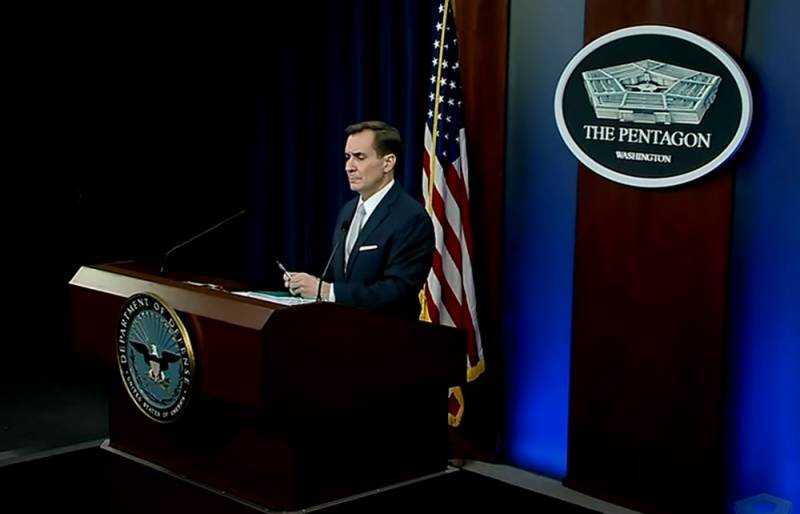 The Pentagon got acquainted with the statement of the Ukrainian military command about certain movements of Russian military forces and their concentration near the border of Ukraine. This was announced by the spokesman for the US Department of Defense John Kirby.
Speaking at a briefing at the Pentagon, Kirby said that the chairman of the Committee of Chiefs of Staff (KNS) of the US Armed Forces, General Mark Milli, had a conversation with Chief of the General Staff of the Russian Armed Forces, General of the Army Valery Gerasimov, as well as Commander-in-Chief of the Armed Forces of Ukraine Ruslan Khomchak. As the spokesman explained, Milli was trying to obtain additional information regarding the statements of the Ukrainian military about the movement of Russian troops.
The US is aware of Ukrainian military reports regarding the movement of Russian troops on the borders of Ukraine (...) As I said, one of the reasons we turned to Russia is that we tried to get a little more clarity about what exactly is going on.
- Kirby said, adding that the Pentagon is "concerned" about these reports and intends to discuss them with NATO allies.
Earlier, the Commander-in-Chief of the Armed Forces of Ukraine Khomchak, speaking in the Verkhovna Rada, announced the buildup of the Russian military group on the Ukrainian borders. Despite the statement that preparations for an attack by the Russian army on Ukraine were not recorded, Khomchak frightened Ukrainian parliamentarians so much that they almost unanimously adopted a joint statement demanding Russia.